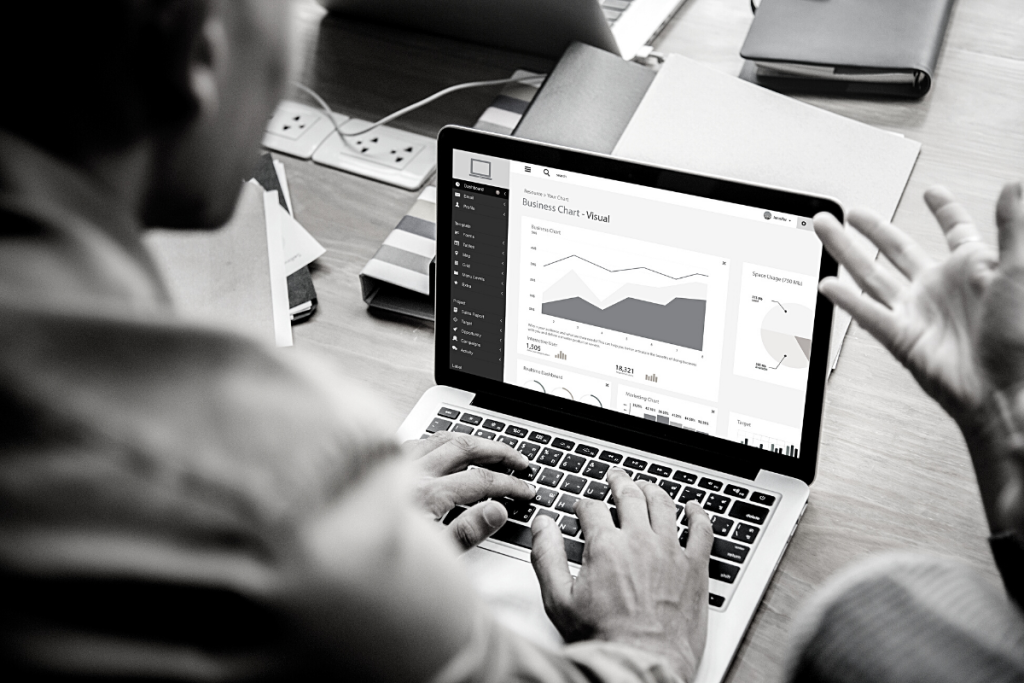 Amazon database-konsulenter
Find Amazon-konsulenter her til dit databasesystem
Har du og dit firma planer om at bruge en af Amazons mange databaseløsninger, men skal bruge en specialist til at hjælpe jer på rette vej?
Hos Avenida hjælper vi vores kunder med at finde de perfekte hænder til opgaven, uanset hvilket IT-projekt de har planer om.
Vores mange års erfaring og skarpe ekspertise gør os til et sikkert valg, når I skal træffe beslutningen om jeres næste IT-konsulent. Så snart formularen er udfyldt går vi i gang med at finde jeres næste freelance konsulent, som passer præcis til jeres behov.
Indenfor blot 24 timer vil I have modtaget kompetente ud på CV'er i jeres indbakke. Kender I endnu ikke jeres behov, så lad os tage en snak, så guider vi jer på rette vej.
Vi ser frem til at hjælpe jer mod målet.
Hvad er Amazon?
Amazon.com er en amerikansk e-handelsvirksomhed med oprindelse i Seattle.
Ifølge undersøgelser lavet af FDIH er Amazon den netbutik, som bliver benyttes næstmest i Danmark. 1,9% af alle køb på nettet i Danmark sker gennem Amazon.
Læs mere om Amazon her. 
Selskabet bag Amazon blev stiftet af den amerikanske iværksætter Jeff Bezos, i årstallet 1995. Det startede som en online boghandel, men blev hurtigt forhandler af mange forskellige andre produkter, som vi kender dem i dag.
Allerede efter to år blev de børsnoteret og siden da er det kun gået stærkt for Amazon, som i dag kan kalde sig for en af verdens størst omsættende selskaber.
Amazons databasesystemer
Udover deres mange produkter tilbyder Amazon også databasetjenester under det de kalder AWS (Amazon Web Service) til håndtering af mange slags data.
Find de forskellige tjenester på Amazons AWS-hjemmeside her. 
Uanset hvilket system I vælger at bruge, så har vi den rette konsulent til jer.
Databasesystemer til alle behov
De forskellige database-services, som Amazon tilbyder, er naturligvis til for at løse forskellige typer opgaver og ikke den samme alle sammen. Derfor er der også mange muligheder, så hvis man ved hvad man leder efter, så har AWS helt sikkert et system, som passer til de opgaver man selv skal have løst. Amazon har en hel underside på deres AWS-hjemmeside, som forklarer hvilket databasesystemer man kan vælge, ud fra hvilke løsninger man leder efter.
De forskellige muligheder
De fleste som leder efter et databasesystem har hørt om relationelle databaser. Det er et hyppigt brugt system, da det fungerer til opbevaring, systematisering og brugen af data. AWS tilbyder tre forskellige systemer under denne kategori, så mulighederne er flere. Derudover tilbyder de databasesystemer til en lang række andre data, alt efter hvad man opbevarer, skal bruge dataene til osv.
Vi hjælper jer med at finde en konsulent, som er specialist i præcis det databasesystem, som I vælger at bruge, uanset om det er en af Amazons løsninger eller noget helt andet.

Vi finder den rette Amazon-konsulent 
Er du og dit firma nået til et sted i processen, hvor man mangler en kvalificeret konsulent til at strukturere og løse problemerne?
Hos Avenida hjælper vi vores kunder med at finde de helt rigtige hænder til opgaverne, uanset hvilke systemer i bruger, gerne vil bruge eller endnu ikke helt ved det. Vi tager altid gerne en snak, så vi kan lede jer på rette spor.
Ved I allerede præcis hvilken slags konsulent I står og mangler, så udfyld vores formular her på siden og så går vi straks i gang med at finde den person, som passer perfekt til jeres behov.
Inden for 24 timer (på alle hverdage) modtager I en mail med kvalificerede bud på CV'er.
Vi ser frem til at kunne hjælpe jer et skridt tættere på målet!
Brug for en specialist? Få CV'er tilsendt på under 24 timer