Vi er et agilt konsulenthus, specialiseret i at hjælpe virksomheder med at finde den ideelle full stack-udvikler til ansættelse på konsulentbasis.
Lad os gøre en svær opgave til en simpel og let tilgængelig service.
Avenida betyder vej (avenue) og det er præcis det vi forsøger at være – jeres vej til succes. Vi bruger vores mangeårige erfaring i at ansætte IT-konsulenter i virksomheder og offentlige institutioner til at opnå den succes.
Vi har et stort netværk af erfarne freelance konsulenter, hvor kompetenceområdet spænder meget bredt. Det gør at vi kan finde præcis den ekspertise I søger til jeres projekt og endda komme med flere bud på kvalificerede kandidater, I kan vælge imellem.
Eller brug formularen, så kontakter vi dig
Lidt om full stack-udvikler-betegnelsen
Stillingsbetegnelsen full stack-udvikler er en nyere betegnelse og er en der kan skabe lidt diskussion i branchen. Nogle virksomheder mistolker også betegnelsen en smule og tror/håber de kan finde en 360 graders specialist der behersker alle programmeringssprog. Det er selvfølgelig ikke realistisk at være specialist i samtlige programmeringssprog, da hver kan tage år at bliver rigtig fortrolig med.
En full stack-udviklere har typisk solide færdigheder i et og også gerne flere sprog, og har samtidig en god forståelse for hvordan områder og teknologier integreres. Hun/han kan operere både front-end og back-end samt har en solid indsigt i, hvordan database, server, API'er osv. interagere med hinanden.
Man kunne godt fristes til at tænke i banerne: "Jack of all trades, master of none". Det kan der godt være noget sandhed i, på nær den sidste del "master of none". En full stack-udvikler er netop master i et eller flere programmeringssprog, men har også evnerne til at kigge udover sit eget ekspertiseområde.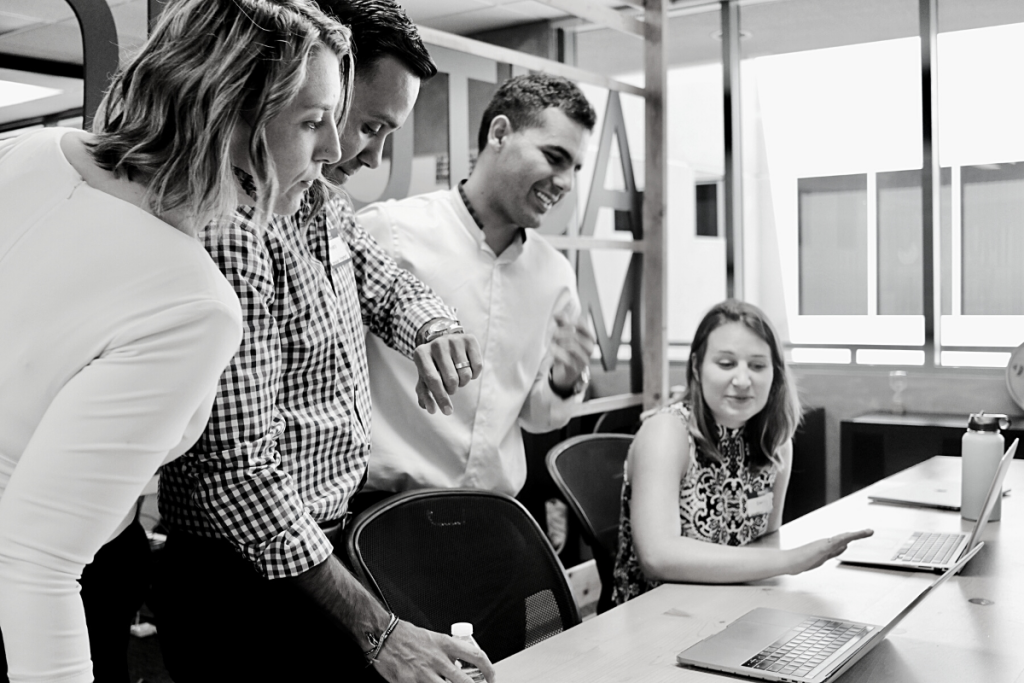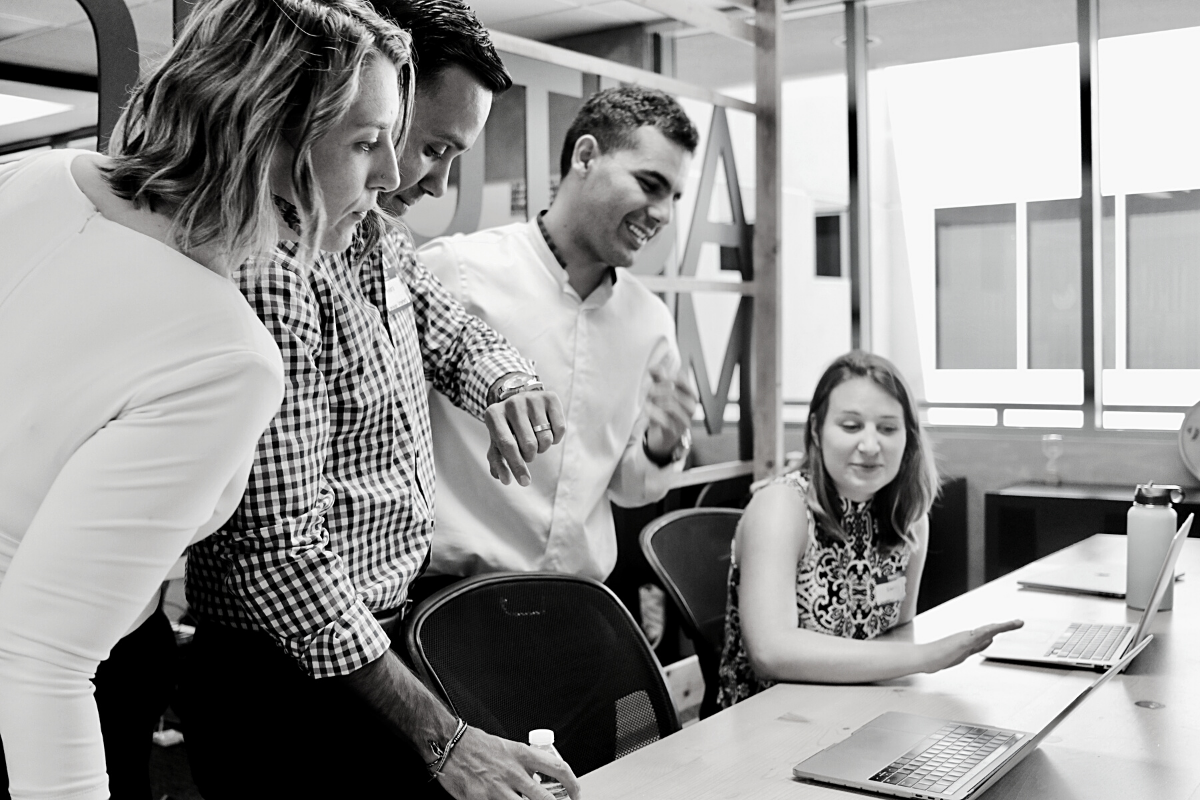 Det brede udsyn
Det kan være en kæmpestor ressource at have en full stack-udvikler med på et projekt. På grund af den brede forståelse og indsigt kan der tages nogle beslutninger tidligt i projektet, der sparer rigtig meget tid senere hen.
Det afhænger helt af projektet og hvilke roller og kompetencer I allerede har på jeres hold, om en full-stack er det rigtige. Det er lige vigtigt at nævne en væsentlig "begrænsning" på en full stack-udvikler. Han/hun er kun én person og kan kun arbejde på et område af gangen – som de fleste. Derfor skal denne rolle ikke tænkes i – så får vi to for en.
Det er stadig det mest effektive, hvis et projekt er delt op i områder og fordelt ud på flere specialister. Blot hvor den ene specialist ikke kun har en forståelse for sit eget område men også de andres specialisters.
Det er vores erfaring at en full-stack ofte kan få rollen som dirigenten på et projekt qua det brede og overordnede udsyn.
Bliv klogere på vores opgaver,
arbejdsprocesser og kunder her
Skal vi finde jeres næste full stack-udvikler?
Benyt formularen til at sende os en beskrivelse af projektet og hvilke kompetencer I mangler i jeres team. Så sender vi i løbet af blot 24 timer (på hverdage) CV'er på erfarne og stabile full stack-udviklere direkte til jeres indbakke.
I forpligter jer ikke til noget og servicen koster jer ikke noget, selvom I ikke vælger at gå med nogle af de kandidater vi sender jer.
Hvis I ikke er helt sikker på, hvilke behov jeres projekt mangler vil vi også gerne hjælpe med den del af processen. Det kan også være en dialog om, hvor vidt I skal gå efter en full-stack, back-end eller front-end udvikler.
Eller brug formularen, så kontakter vi dig