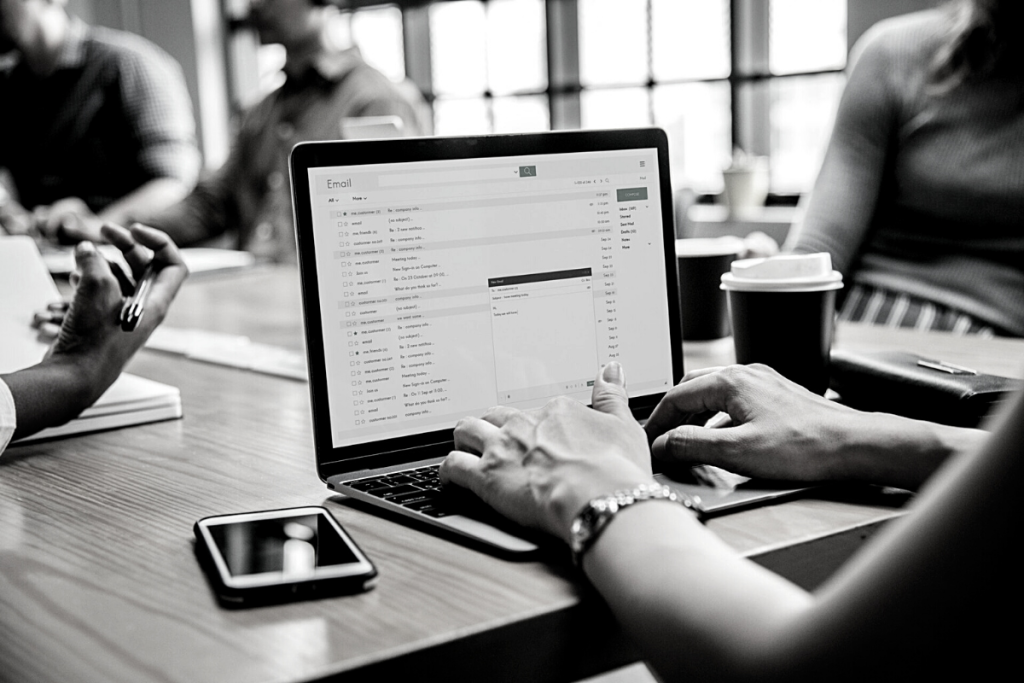 Find MySQL ekspert på konsulentbasis her
Eller brug formularen, så kontakter vi dig
Er du og dit firma på udkig efter en dygtig MySQL konsulent, så er du kommet til det rette sted. Hos Avenida har vi mange års erfaring med at matche IT-konsulenter med vores kunders specifikke behov. Vi har en stor database, som blandt andet indeholder skarpe og kvalificerede MySQL konsulenter, som netop er klart til at hjælpe jer mod målet.
Vi skal blotbruge lidt information om jeres behov og så går vi straks i gang med at finde jeres næste MySQL freelance konsulent. Udfyld formularen og så vil du, indenfor blot 24 timer (på alle hverdage) modtage CV'er på kvalificerede MySQL konsulenter i indbakken.
Er I endnu i tvivl om, hvad jeres konkrete behov lyder på, så er I mere end velkommen til at tage kontakt til os, og så tager vi en snak om jeres projekt og så guider jer videre.
Vi ser frem til at hjælpe jer!
Kort om MySQL
MySQL er et databasestyringssystem, som strukturerer og samler data. Data kan være alt fra en liste med de ansatte, til en stort og kompleks mænge information i en virksomhed.
Læs mere om databaser generelt her.
For at kunne tilføje ny data eller tilgå de eksisterende data, er det nødvendigt at have et system, som kan styre dette – altså et databasestyringssystem. Her kan man med fordel bruge MySQL.
MySQL som open source
En af det helt store fordele ved at bruge MySQL er at det fungerer som open source. Dette betyder at alle kan downloade MySQL softwaren fra internettet, og bruge og ændre softwaren som man vil. Man kan altså ændre i kildekoden, så den passer præcis til de funktioner som man selv ønsker. Alt dette er helt gratis.
Er MySQL hurtigt?
En af det store faktorer i populariteten omkring MySQL er blandt andet systemets hastighed. MySQL er nemlig en hurtigt fungerende database server, som både er skalerbar og simpelt at benytte.
Af disse grunde bliver MySQL ofte anbefalet til brugere, som står og mangler et velfungerende system til deres data og databehandling.
Programmet kan køres på stort set alle servere uden det kræver noget specielt. MySQL blev egentlig udviklet til at kunne køre store mænger data, det indeholder en lang række vigtige funktioner, er ekstrem sikker at bruge, super god hastighed og kan køres med adgang til databaser, der ligger online.
Alt i alt et rigtig godt valg som styringssystem af databaser.
Et yderst populært databasesystem
To softwareingeniører gik i 1995 sammen om at skabe et "Open Source Relational Database Management System", som vi i dag kender som MySQL. Dette var Micheal Widenius og David Axmark, som havde den fælles drøm om at skabe det perfekte styringssystem til data. MySQL blev hurtigt meget populært og er det stadig den dag i dag. Det bliver anvendt i stort set alle lande og hos mange af det helt store virksomheder såsom Facebook og Uber.
Læs mere her.

Skal vi finde jeres næste MySQL-konsulent? 
Er du og din virksomhed på jagt efter en konsulent med speciale i databaser?
Hos Avenida hjælper vi vores kunder med at finde de perfekte folk med de helt rigtige kompetencer inde for det I står og mangler.
Vi har mange års erfaring med denne matchservice og står altid klar til at hjælpe flere mod deres mål. Gennem vores store database med kompetente konsulenter, brede netværk og mange års erfaring, hjælper vi jer på rette vej.
Alt vi skal bruge er lidt information om jeres behov og så går vi straks i gang med at finde jeres næste freelance konsulent. Udfyld blot formularen eller tag kontakt til os, for en yderligere snak – og indenfor 24 timer (på alle hverdage) vil I have kvalificerede bud, i indbakken.
Vi glæder os til at høre fra jer, så vi kan hjælpe jer godt på vej!
Brug for en specialist? Få CV'er tilsendt på under 24 timer