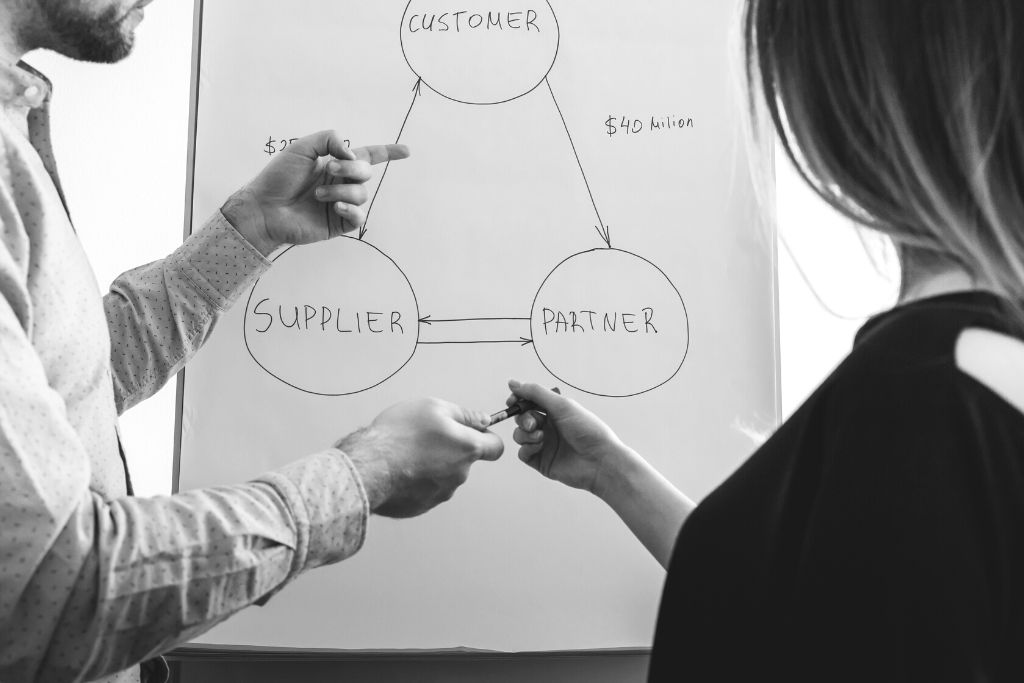 Find specialister til jeres SAP-platform her.
Eller brug formularen, så kontakter vi dig
Hos Avenida arbejder vi med at matche projekter med de bedste kompetencer. Vi har som IT-konsulentvirksomhed igennem mange år hjulpet virksomheder og offentlige institutioner med at finde de helt rigtige konsulenter.
Vi har et stort netværk af freelance konsulenter og et bredt ekspertiseområde. Det gør os i stand til at finde de helt rigtige kompetencer og erfaringer til næsten et hvert IT-projekt.
Send os en beskrivelse af projektet og så vil i løbet af blot 24 timer (på hverdage) have CV'er på kvalificerede SAP-konsulenter i jeres indbakke. I er ikke forpligtet til at bruge de konsulenter vi sender jer og I betaler ikke noget for servicen.
Bag om SAP ERP
SAP ERP er et Enterprise Ressource Planning software, der er udviklet af det tyske softwarefirma med samme navn SAP SE. SAP SE har mere end 40 års erfaring med at udvikle ERP-løsninger på tværs af store som små virksomheder og til mange forskellige brancher.
SAP ERP griber ind i hele jeres organisation og giver et strømlinet overblik på tværs af afdelinger. Det er en bred portefølje af cloud-baserede styringsværktøjer der optimerer jeres forretningsprocesser, effektivisere arbejdsgange og reducerer udgifter.
Styring og håndtering af:
Anlæg
Økonomi
Produktion
Lager
Projekter
Salg
Service
Indkøb/anskaffelser
Forsyningskæden
Fleksibilitet og sikkerhed
SAP er dedikeret i at skabe en løsning der kan tilpasses dine unikke behov og hvor du kan betale kun for de moduler du bruger. Fleksibilitet er en central del i SAP ERP samt det skal være en løsning der kan skalere i takt med jeres virksomhed.
SAP Business Technology Platform er bygget på en avanceret teknologiinfrastruktur med et hold tilknyttet af ekspert i databeskyttelse og IT-sikkerhed.
Vores erfarne SAP-specialister vil kunne hjælpe jer med at tilpasse platformen, processerne og sikkerheden til jeres unikke behov.
Små og mellemstore virksomheder
SAP har to ERP-løsninger til små til mellemstore virksomheder.
SAP Business One
En favorit blandt små virksomheder eller datterselskaber af store virksomheder. Denne ERP-software kan tilpasses efter behov og giver en prisbillig måde at administrere hele jeres virksomhed på – fra regnskab til HR.
SAP Business ByDesign
En komplet cloud-baseret ERP-løsning til mellemstore virksomheder der vokser hurtigt. I får et afprøvet og stabilt system i aldrig vil vokse ud af. I kan konfigurere platformen til at passe præcis til jeres behov.
SAP ECC 6.0 eller S/4HANA Cloud
SAP S/4HANA Cloud er på sigt afløseren til SAP ECC 6.0. Der er sat en deadline på at supporten af SAP ECC 6.0 til at stopper i 2027 eller 2030 hvis det er med Enhancement Pack 8. Om I ønsker at vedligeholde SAP ECC og arbejde videre med den nogle år endnu eller søger hjælp til at migrere over på en S/4HANA Cloud – kan vores konsulenter rådgive og hjælpe.

Skal vi finde jeres næste SAP-konsulent?
Uanset omfanget og varigheden af jeres projekt, kan I trygt overlade opgaven til os med at finde den helt rigtige IT-konsulent. En SAP-konsulent der besidder den erfaring og ekspertise I eftersøger til jeres team.
Vi har ansat IT-konsulenter i årevis og via vores store netværk af freelance konsulenter sikre vi jer at vi matcher jeres projekt med de skarpeste kompetencer på markedet.
Send en beskrivelse af jeres opgave via formularen og vi vender straks tilbage med kompetente CV'er på kvalificerede SAP-konsulenter. Servicen er helt uforpligtende og helt gratis.
Brug for en specialist? Få CV'er tilsendt på under 24 timer