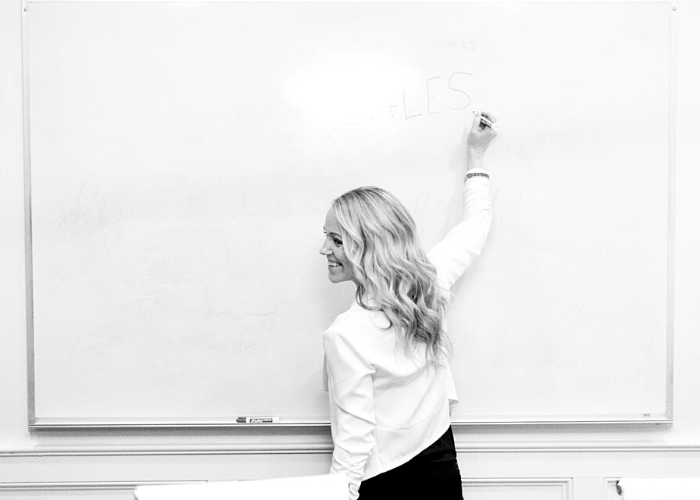 Find en erfaren Tech Lead på konsulentbasis til jeres projekt.
Eller brug formularen, så kontakter vi dig
Har I et projekt, der mangler en til at tage rollen som Tech Lead, kan vi hos Avenida hjælpe jer med at finde den helt rigtige konsulent til den rolle.
Vi har i årtier opbygget stor erfaring med at ansætte IT-konsulenter til projekter i virksomheder og offentlige institutioner. Vores match-service af projekter med de rigtige kompetencer er forfinet og fintunet. Vi kan hurtigt finde de helt rigtige specialister fra vores netværk og sende deres CV'er til mailindbakke.
Beskriv projektet via formularen og indenfor blot 24 timer har i gratis og uforpligtende de første kandidater til jeres projekt.
Rollen som Tech Lead
At have stillingsbetegnelsen Tech Lead betyder typisk, at du har det overordnede ansvar for tekniske projekter der vejes i bits og bytes. Du har den ledende rolle under planlægningen og for at tegne de overordnede streger. Det er dig, der har ansvaret for arkitekturen og det tekniske design på projekter.
De konsulenter vi har i vores netværk, der har erfaring med rollen som Tech Lead, har også følgende karakteristika.
En solid udviklerprofil
En baggrund som udvikler og med en indgående erfaring med et eller flere programmeringssprog. Vores Tech Lead konsulenter har typisk +5 års udviklerbaggrund, og vi sørger naturligvis for at denne baggrund matcher jeres projekt.
Teknologisk orienteret
Er bredt teknisk funderet med en stor og naturlig nysgerrighed på ny teknologi. Interesseområde indenfor teknologi generelt og det at opsøge ny viden indenfor alle tekniske områder er en nydelse.
Gode leder- og samarbejdsevner
Denne rolle kræver naturligvis et vist niveau af leder- og samarbejdsevner. Vores konsulenter kan tage rollen og være lead for resten af det tekniske hold. Sparring, rådgivning og analyse er vigtige nøglekompetencer vores Tech Lead konsulenter kan tilbyde teamet.
Lede et projekt med sikker hånd
Under udviklingen af en teknisk løsning er der et utal af problemstillinger der skal tages stilling til og ikke mindst afgørende beslutninger der skal tages – før og under udviklingen. Vores Tech Lead konsulenter vil have den nødvendige erfaring til at træffe disse beslutninger.
Under den indledende planlægning kan det være en god investering at have en i rollen som Tech Lead der sætter retningen. Det kan i sidste ende føre til store besparelser i tid og penge, at de bedste løsninger bliver valgt tidligt i projektet.
Endelig vil en dygtig Tech Lead også kunne være med som en værdifuld sparringspartner til sammensætning af det perfekte team.

Lad os finde en dygtig Tech Lead til jeres projekt
Vores netværk er propfyldt og koncentreret af erfarne freelance IT-konsulenter med tårnhøj faglighed og specialistviden i hver deres område.
Vi har brugt mange år på at opbygge erfaring med at ansætte IT-konsulenter til virksomheder og til at forfine vores match-service. Vi går meget op at sikre et projekts succes ved at matche det med de helt rigtige kompetencer som projektet kræver.
Send os en beskrivelse af projektet og indenfor 24 timer vil i modtage CV'er på dygtige og stabile konsulenter der har erfaring med rollen som Tech Lead.
Har I brug for sparring i forhold til hvilke specialister I skal bruge til jeres projekt, vil også meget gerne tage den dialog.
Brug for en specialist? Få CV'er tilsendt på under 24 timer