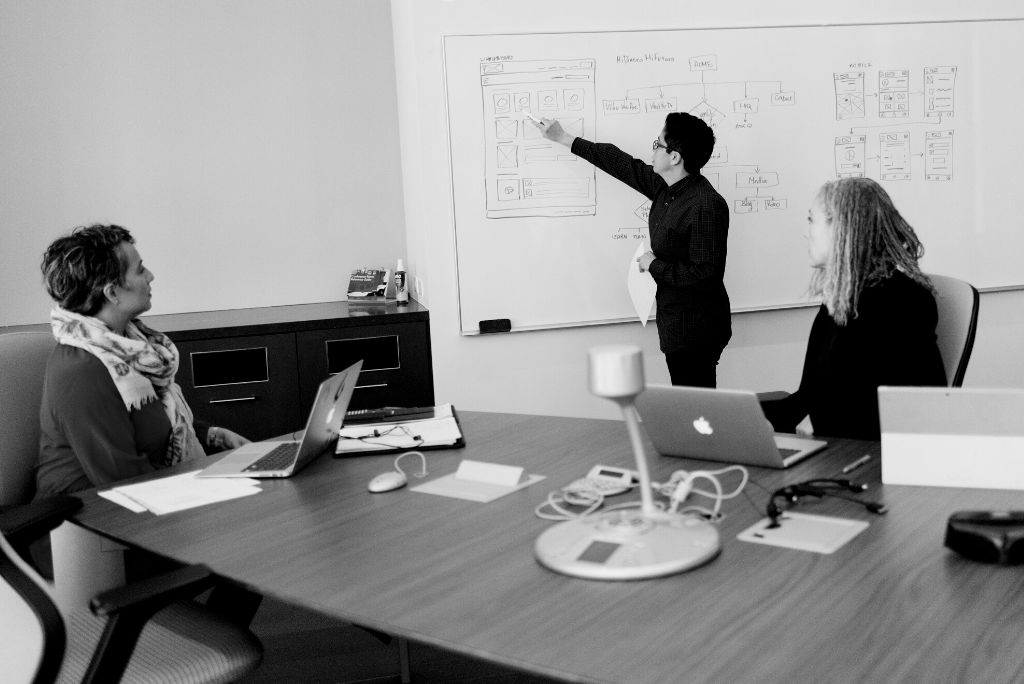 Find ASP.NET-udvikler til dit udviklingsprojekt
Eller brug formularen, så kontakter vi dig
Hos Avenida har vi gennem mange år hjulpet virksomheder med at finde de rette udviklere. Vi har via vores mange års erfaring og store netværk over konsulenter i Danmark, bidraget til, at de kom succesfuldt i mål med deres projekt.
ASP.NET er et meget udbredt sprog, som benyttes i mange store applikationer. Derfor får vi også tit til opgave at ansætte dygtige ASP.NET-konsulenter ude hos virksomheder. Ansættelsen sker på konsulentbasis, hvilket giver en stor fleksibilitet for vores kunder.
Ønsker I hjælp til at finde jeres næste ASP.NET-konsulent? Så udfyld formularen her på hjemmesiden. Vi sørger for at I modtager cv'er fra højt kvalificerede ASP.NET-konsulenter, og vi hjælper også gerne med sparring og rådgivning ift. ansættelsen.
ASP.NET i over 20 år
ASP.NET blev udgivet for over 20 år siden, hvor det var et kæmpe skridt fra det, som nu kaldes for ASP Classic. ASP.NET er dog gennem tiden blevet udviklet meget, hvilket også er en af grundende til, at det stadig er et ret populært sprog, som bruges på tværs af mange systemer.
Grundet de 20 år på markedet, har ASP.NET virkelig sat sit aftryk på det digitale landskab. Mange store systemer og løsninger er bygget i ASP.NET, og derfor oplever vi også stadig en stor efterspørgsel på ASP.NET-konsulenter, og vi har et stort udvalg af meget erfarne konsulenter i vores database.
Værdien af en erfaring konsulent
Hele vores forretning er bygget op omkring en viden om, hvor vigtigt det er at få den rette konsulent tilknyttet en opgave. Det kan ganske enkelt være det, der gør forskellen på, om projektet bliver en succes eller ej. Det er lige præcis derfor, vi har specialiseret os i området – og vi arbejder kontinuerligt på at gøre vores matchingservice bedre og bedre.
Er du i tvivl om, hvorvidt det rigtige valg er at hyre en ASP.NET-konsulent, så tager vi gerne en uforpligtende snak med jer. For nogle virksomheder er det smartest at gå efter en fastansættelse af en ASP.NET-udvikler, hvor det for andre virksomheder er bedre med fleksibiliteten i at have en konsulent.
Vi kan hjælpe med enhver opgave
ASP.NET er et kodesprog, som kan håndtere et utal af forskellige opgaver. Derfor er en ASP.NET-konsulent heller ikke "bare" en ASP.NET-konsulent. Det er vigtigt at have jeres opgave, virksomhed og eksisterende kodebase in mente, når man vælger sin konsulent.
Her er nogle eksempler på, hvad vores ASP.NET-konsulenter typisk hjælper med:

Skal vi finde jeres næste ASP.NET-konsulent?
Vores service er gratis og uforpligtende for jer som virksomhed at benytte. Vi har en af Danmarks største databaser over dygtige it-konsulenter, og vi føler os ret sikre på, at vi også kan finde den ASP.NET-konsulent, der passer til jeres opgave.
Du skal blot udfylde formularen her på siden, hvor du skriver en smule og jeres virksomhed og opgave. Herefter søger vi gennem vores database, og finder kandidater, som matcher. Det er nemlig vigtigt for os, at I kun modtager kandidater, som matcher jeres kriterier, så I sparer tid på rekrutteringen.
Ønsker du rådgivning eller sparring ift. ansættelsen, så ring eller skriv endelig til os. Vi kan også hjælpe med at ansætte et helt team (med forskellige roller), hvis I har behov for det.
Brug for en specialist? Få CV'er tilsendt på under 24 timer