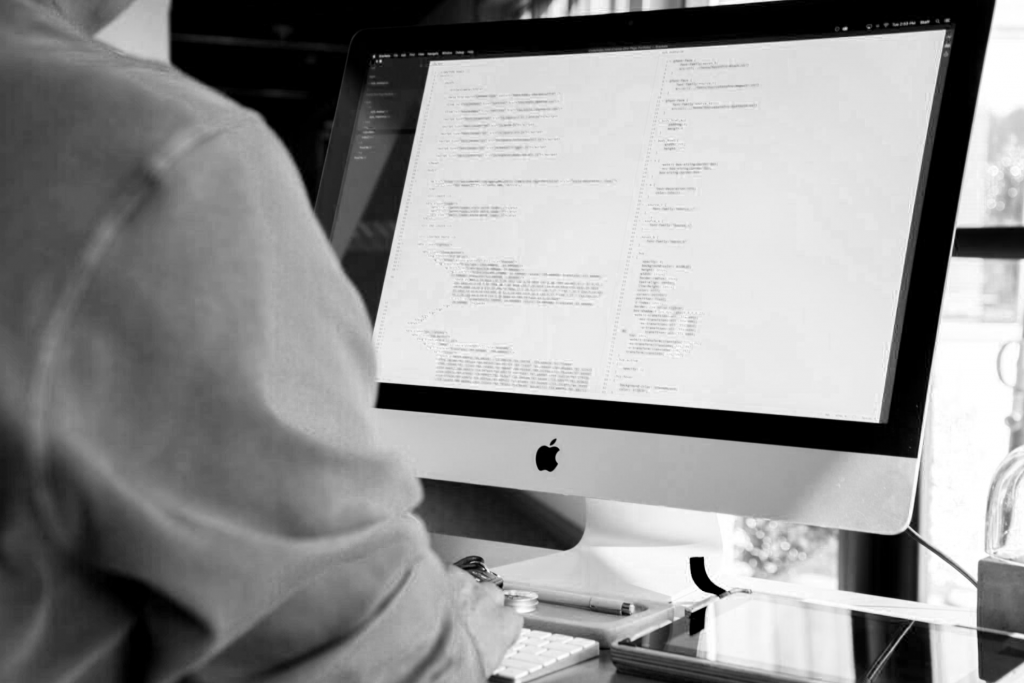 Find din næste Vue-konsulent hos os
Find dygtige Vue-programmører på konsulentbasis her
Eller brug formularen, så kontakter vi dig
Find din næste Vue-specialist her 
Vue.js er et frontend JavaScript-framework, som bruges til at skabe brugergrænseflader og applikationer, både til mobil- og desktop.
Vue giver en stor værktøjskasse med redskaber til at udvikle, organisere og skalere brugergrænseflader og front-end applikationer.
Hos Avenida har vi en masse erfaring med at finde de rette IT-konsulenter til vores kunder. Udfyldes formularen vil I indenfor blot 24 timer (på alle hverdage) have CV'er med kvalificerede freelancere og konsulenter i jeres indbakke.
Vi står klar til at hjælpe jer med ethvert IT-projekt.
Under selve udviklingsprocessen brugte You mange af de erfaringer og elementer, som fungerede hos andre frameworks. Heriblandt tovejs databinding og brugen af en virtuel DOM. Han gik samtidig efter en undladelse af alle de komplekse elementer andre frameworks indeholdte.

Målet var at skabe let, smidigt og strømlinet framework, med fokus på at gøre applikationerne bæredygtige. Det skulle være et framework, der tager udvikleren i hånden og sparer ham/hende for en masse unødvendigt arbejde.
Vue.js bliver ofte sammenlignet med React.js. Disse to frameworks har flere ting tilfælles, men er samtidig to meget forskellige "programmer". React er et bibliotek af kompileret kode, Vue er en værkstøjskasse.
Vue.js indeholder et gennemarbejdet, komponent-baseret og simpelt skabelonsystem, bygget i HTML, der kan fungere som skabeloner, kompileret kode og genbrugelig kode. En gave til enhver udvikler, der skal lave en applikation.
En a de helt store fordele ved Vue.js er deres "style guide" til opsætning og syntaksen af Vue.js. Det er en kæmpe hjælp til de programmører som er nye i Vue. De får hele opsætnings-regelsættet serveres på et sølvfad, helt gratis, på Vue's egen hjemmeside.
Skal vi finde din næste Vue.js-ekspert?
Står du og mangler en konsulent til et IT-projekt? Vi er vi klar til at hjælpe dig.
Hos Avenida har vi specialiseret os i at matche konsulenter med IT-projekter, gennem mange år.
Du skal blot udfylde formularen og så har du indenfor 24 timer (på alle hverdage) CV'er fra kvalificerede freelancere og konsulenter i din indbakke.
Vores service er ganske gratis at benytte. Vi står klar til at gribe bolden og finde jeres næste konsulent.
Brug for en specialist? Få CV'er tilsendt på under 24 timer