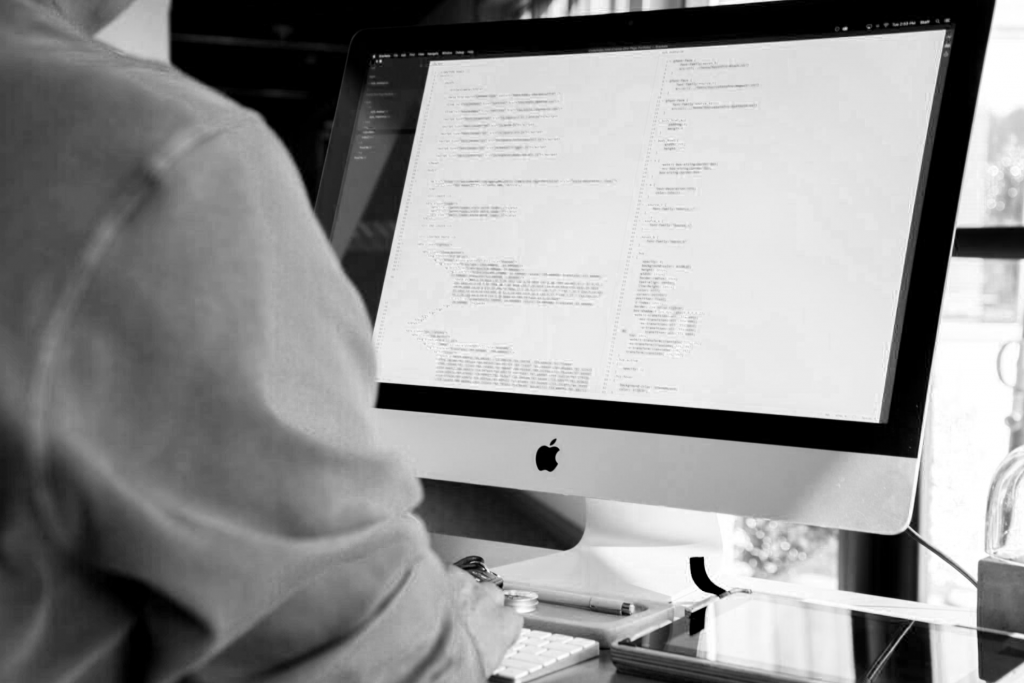 Find specialister til udvikling i R
Eller brug formularen, så kontakter vi dig
Hos Avenida har vi en masse erfaring når, det gælder om at matche de helt rigtige IT-eksperter med vores kunder. Vi finder de dygtigste webudviklere til netop jeres projekt.
Vi har et stort netværk og en database af konsulenter, som blandt andre indeholder R-specialister.
Skal du have kodet noget, som indeholder data, er en R-udvikler et rigtig godt bud. R er det førende programmeringssprog indenfor data.
Hvis du udfylder formularen, så sender vi dig CV'er med kvalificerede bud på din kommende R-udvikler.
Inden for blot 24 timer (på alle hverdage) vil du have CV'er på nogen af Danmarks dygtigste IT-freelancere i din indbakke.
Vi er klar til at finde den helt rigtige kandidat til netop jeres projekt.
Vores service er naturligvis både gratis og uforpligtende at bruge.
Hvad er R?
R er et Open-Source-statistikprogram og programmeringssprog.
R minder meget om S, som er et program man bruger til at håndtere statistikker og indeholder mange af de samme funktioner som R.
Begge er en del af GNU-projektet, som er et projekt om at skabe gratis programmer, hvor udvikleren har mulighed for at rette og ændre i kildekoden. R bruges til at behandle data og grafik med, og er et yderst populært sprog blandt udviklere verden over.
R tilbyder en bred vifte inden for statistiske værktøjer, grafiske teknikker og ikke mindst inden for databehandling. Der kan installeres en Open-Source-implementering, der gør det muligt at flere kan deltage i udviklingen på samme tid.
R er gratis at hente gennem Free Software Foundations GNU General Public License. Programmet har den fordel, at det kan køres på mange systemer, primært på UNIX-platforme, men fungerer også på bla.a. MacOS og Windows.
Hvorfor bruge R?
Stort set alt vi interagerer med på internettet indeholder data. Når du søger et job, kigger på nyt tøj, tjekker Facebook osv. Vil du udnytte din data på dit website, skal du vide hvordan du arbejder med den bedst. Her kommer R ind i billedet.
Et gratis programmeringssprog udviklet til netop at håndtere data og hjælpe dig med at udnytte din data bedst muligt.

Muligheder i programmet
R indeholder et dokumentationsformat, som ligner opmærkningssproget LaTeX, der bruges til at levere omfattende dokumentation, både online i nogle forskellige formater og i hardcopy.
I R er det muligt at definere sine egne funktioner og videreudvikle i sproget.
Er man øvet i programmeringssproget, kan man skrive C-kode og manipulere med R-objekter.
Udover disse, så findes der et hav af muligheder med R.
R-miljøet
Inde på www.r-projekt.org beskriver de selv R som en effektiv datahåndterings- og lagerfacilitet. De skriver bl.a., at de har en række operatører til beregning af arrays, især matricer. De har en stor sammenhængende, integreret samling af mellemværktøjer til dataanalyse og grafiske faciliteter.
De skriver også at de er et veludviklet, simpelt og effektivt programmeringssprog, der inkluderer betingelser, brugerdefinerede rekursive funktioner og indput- og outputfaciliteter.
De bruger gerne udtrykket miljø fremfor system. Ordet miljø har til hensigt at karakterisere sproget som et fuldendt og sammenhængende system, mere end et gradvist voksende værktøj som det ofte er tilfældet med andre dataprogrammer.
Lad os finde jeres næste R-konsulent
Vil du have succes med et IT-projekt kan det være afgørende at finde den rette freelancer til dit projekt.
Leder du efter det helt rigtige match, der kan sikre jer og jeres projekt succes? Så er du kommet til det rigtige sted. Vi har i Avenida mange års erfaring med, og kenskab til, at finde og matche de bedste IT-konsulenter til vores kunder.
Vi gør altid vores bedste for at finde de helt rigtige folk til opgaven.
Vores database har vokset sig stor og er fyldt med nogen af landets dygtigste freelancere, som står klar til at hjælpe netop jer. Vi skal blot have lidt informationer fra jer omkring projektet, og så sørger vi for at finde den bedste kandidat.
På blot 24 timer (på alle hverdage) har I CV'er fra højt kvalificerede R-udviklere i jeres indbakke.
Det er ganske gratis og uforpligtende, at bruge vores service.
Brug for en specialist? Få CV'er tilsendt på under 24 timer