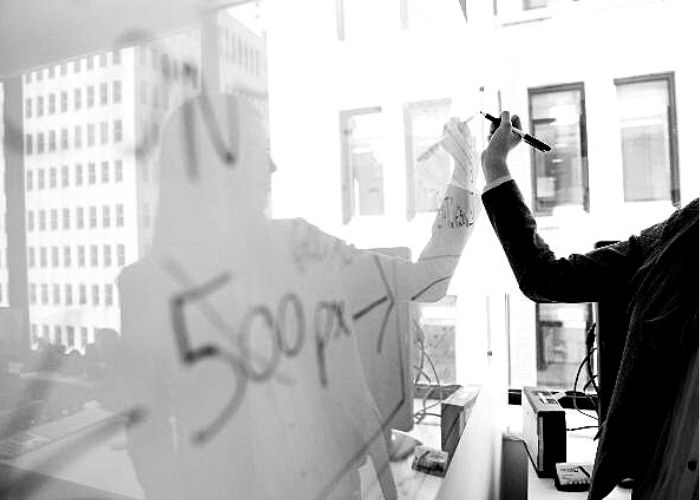 Find Visual Basics-specialister til dit udviklingsprojekt
Eller brug formularen, så kontakter vi dig
Leder du/I efter en IT-konsulent, der kan sikre jeres projekt succes?
I Avenida er vi specialister i at hjælpe vores kunder med at finde den perfekte IT-specialist til deres opgaver.
Hvis du/I mangler en programmør med speciale i Visual Basics, så er du kommet til det rette sted. Vi står klar til at tage bolden på vores banehalvdel og hjælpe jeres projekt på vej mod succes.
Du skal blot udfylde formularen og så klarer vi resten. Indenfor bare 24 timer (på alle hverdage) vil du have kvalificerede bud på CV'er fra dygtige web-udviklere i din indbakke. Vores service er ganske gratis og helt uforpligtende.

Hvad er Visual Basics?
Visual Basic (VB) er et objektorienteret programmeringssprog, som opererer indenfor et område af grafiske objekter med allerede indbyggede funktioner, metoder og hændelser, som kan styres gennem kode.
Sproget blev skabt af matematikerne John George Kemeny og Thomas Eugene Kurtz og er en videreudvikling af programmeringssproget Basic.
Sproget anvendes til opbygning af grafiske brugergrænseflader, med Windows layout, til at 'styre' underliggende databaser etc.
Visual Basic er det man kalder et tredje generations begivenhedsdrevet programmeringssprog, som oprindeligt blev udgivet hos Microsoft i 1991.
Siden første udgivelse har Microsoft udgivet mange versioner af Visual Basic.
Det er kendt som en brugervenligt programmeringssprog designet til at være begyndervenligt.
I 2002 udgav Microsoft Visual Basic.NET (VB.NET) som en erstatning til den seneste version af Visual Basic 6.0.
Programmer i Visual Basics
Man kan oprette mange forskellige programmer i mange forskellige fagområder. For matematiklærere og matematikere generelt er det muligt at oprette programmer som bl.a. geometrisk progression.
For naturfaglærere er det muligt at oprette simuleringsprogrammer såsom Simple Harmonic Motion osv.
Arbejder man med forretning, kan man oprette forretningsapplikationer såsom lagerstyringssystemer, lønsystemer mm. I bund og grund er der ikke nogen grænser for hvilke programmer, der kan oprettes.
Er Visual Basic bare et programmeringssprog?
Det er meget mere end bare et programmeringssprog. Visual Basic var et af de første systemer, der gjorde det praktisk at skrive programmer til Windows-operativsystemet. Dette var en mulighed fordi Visual Basic indeholder softwareredskaber til at oprette detaljeret programmering automatisk, som der kræves af Windows.
Programmet indeholder en unik og komplet arkitektur, hvilket er måden Windows og VB-programmer arbejder sammen på.
En hovedårsag til at Visual Basic er blevet så populære, er at det indeholder alt hvad der er nødvendigt fro at udvikle programmer til Windows.
Objektorienteret kodesprog
Visual basic er det man kalder et objektorienteret kodesprog, hvilket er når man definerer klasser, der beskriver en samling af tilgængelige funktioner (metoder), som virker på tilstande, der er skjult for omgivelserne.
En vigtig dimension af objektorienteret programmering (OOP) er nedarvning, der gør det muligt at skabe hierarkier af klasser.
En underklasse arver metoder og funktioner fra sin overklasse og kan selv definere nye metoder og tilstandsvariable.
Nedarvning kan bruges til at udtrykke relationer som klassifikation, specialisering og generalisering.
Skal vi finde jeres næste VB-programmør?
Hvis man ønsker succes med et IT-projekt, er det afgørende, at man finder den helt rigtige konsulent til at løse opgaven.
Derfor har vi specialiseret os i at finde og matche de rette freelancere med de opgaver som vores kunder skal have løst.
Vores database indeholder mange dygtige udviklere, blandt andre VB-udviklere, som blot venter på at hjælpe jer!
Når du/I har udfyldt formularen, så sender vi inden for 24 timer (på alle hverdage) CV'er på kvalificerede freelancere, der passer til netop jeres unikke projekt.
Det er ganske gratis og uforpligtende, at bruge vores service.
Brug for en specialist? Få CV'er tilsendt på under 24 timer