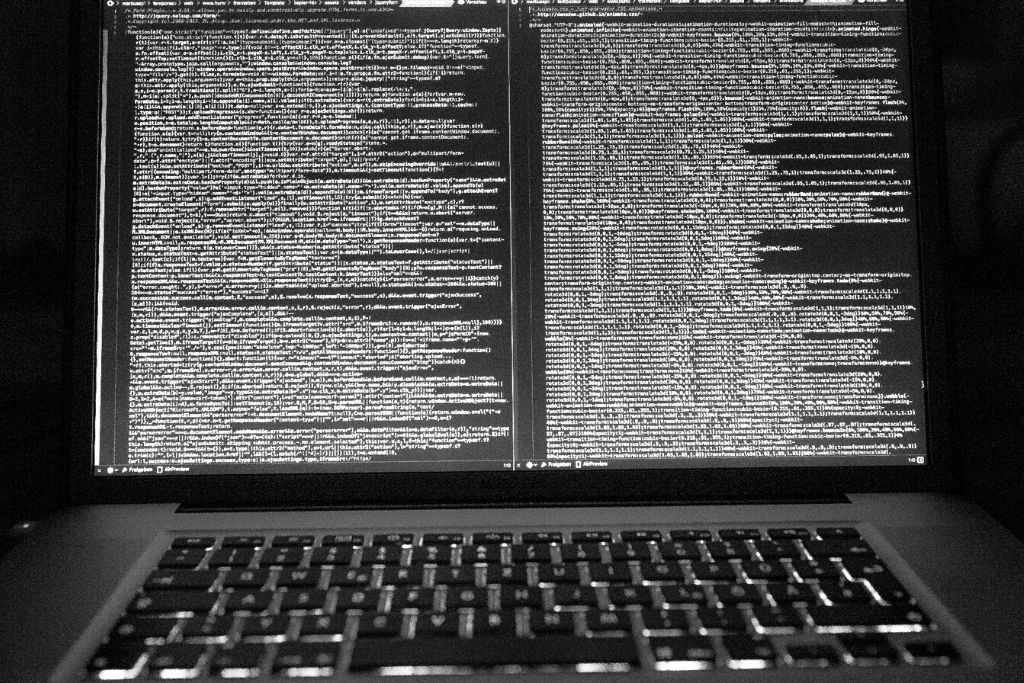 Find dygtige migreringsspecialister via Avenida.
Eller brug formularen, så kontakter vi dig
Hvis I står over for en migrering af data, så bør I overveje at hyre en dygtig migrerings-konsulent. Der kan nemlig være mange risici forbundet med at flytte store mængder af data, og derfor er tiden og pengene givet godt ud, så man er ordentligt forberedt.
Hos Avenida har vi hjulpet mange kunder med data management, hvor migreringer ofte er en del af. Derfor kan vi med stor sandsynlighed også finde den helt rigtige it-konsulent til jeres virksomhed.
Vores service er gratis og uforpligtende – og så gør den det simpelt få jer at indhente information om flere dygtige migreringskonsulenter. Du skal blot udfylde formularen her på siden, og så sørger vi for at sende cv'er på migreringseksperter til din indbakke inden for 24 timer på hverdage.
Migrering – en naturlig del af teknologisk udvikling
Selvom man træffer et meget velovervejet valg ift. database og opbevaring af data, så vil man ikke kunne undgå at skulle flytte sin data på et tidspunkt. Der sker nemlig rigtig meget udvikling inden for hele dataområdet, hvilket gør migreringseksperter til en nødvendighed i en lang række it-projekter.
Det handler dog for virksomheder om at have gjort sig kloge overvejelser ift., hvor ofte man foretager migreringer af sin data. Bliver man draget af alle nye systemer og muligheder "hele tiden", så kan man ende med at bruge unødvendigt meget tid på at migrere sin data konstant. Det handler om at vurderer gevinsterne ved at flytte sin data, så man kan afgøre, om det er tiden værd at migrere.
Hos migreringskonsulenter tilbyder naturligvis også sparring ift. hvornår tiden er inde til en migrering og hvordan det gribes smartest an.
Undgå kendte udfordringer ved en migrering
Der findes desværre mange kendte udfordringer, når der foretages migreringer. Disse er opstået, fordi der ikke er prioriteret nok tid eller de rette ressourcer til opgaven. Vi kan hjælpe jer med at undgå disse fejl ved at ansætte de rette eksperter på konsulentbasis.
Manglende data
Hvis en migrering ikke er lavet optimalt, kan der opstå scenarier, hvor der mangler data på destinationen. Det kan være rigtig svært at finde ud af, præcis hvilke data der mangler, hvis man først har fuldført migreringen.
Fejlbehæftet data
Denne fejl opstår typisk, når der flyttes tidspunkter, datoer, tal, valuta, etc. Her kan forskellige systemer nemlig tolke data forskelligt. Et simpelt billede på dette er datoformater i USA kontra Danmark, hvor dag og måned bytter plads. Har man ikke dette for øje, ender man med at indtaste 1. april. 2022, når den korrekt dato var 4. januar 2022.
"Strandet" data
Når man begynder at flytte data, så skal man være opmærksom på, at der stadig kan komme ny data ind i det gamle system. Det kan eksempelvis være ordre, kommentarer, brugere eller leads. Det er vigtigt at have en plan for, hvordan denne data håndteres. Hvis I hyrer en migreringskonsulent, vil vedkommende have fuldstændig styr på forskellige løsningsforslag, og kunne tage jer med i processen.

Skal vi finde jeres migreringskonsulent?
Det kan være svært at finde den helt rigtige specialist i et marked, hvor efterspørgslen ofte er større end udbuddet. Vi har dog en stor database over dygtige it-konsulenter, som vi hjælper virksomheder med at ansætte på konsulentbasis. Denne model giver vores kunder en sikkerhed for kvaliteten samt en ønsket fleksibilitet.
Står I overfor en migrering, så tøv ikke med at kontakte os, da vi kan hjælpe jer med at finde en migreringskonsulent, som kan øge jeres chancer for en succesfuld migrering markant. Vi har udarbejdet og forfinet vores matchservice gennem mange år, hvilket gør os i stand til at sende højt kvalificerede kandidater til ethvert projekt.
Vi hjælper jer også gerne med at sammensætte et helt team, der kan stå for data management, hvis I har behov for det. Udfyld blot formularen her på siden, og så sender vi cv'er på dygtige migreringskonsulenter til jeres indbakke inden for blot 24 timer på hverdage.
Brug for en specialist? Få CV'er tilsendt på under 24 timer