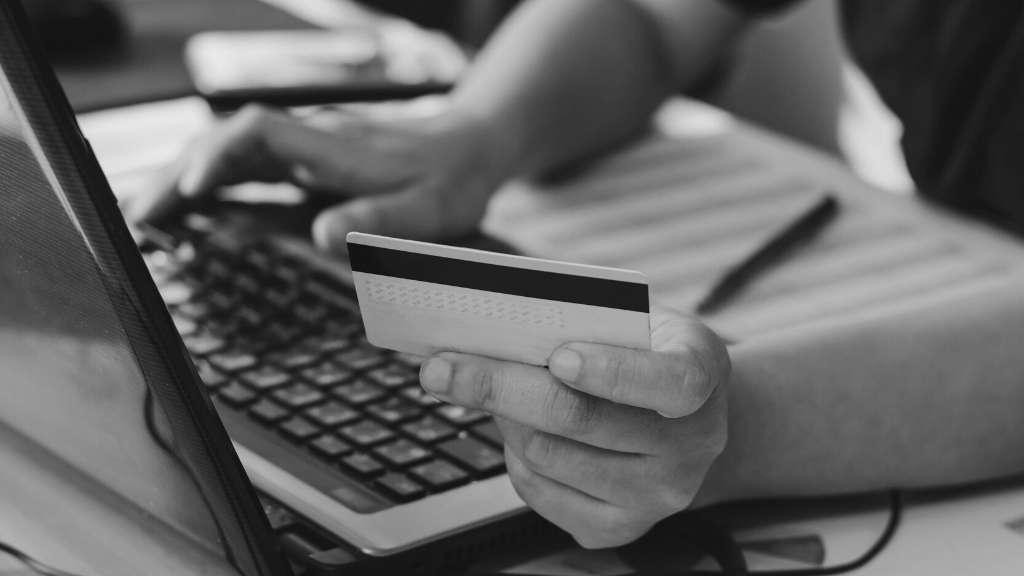 Find Shopify-eksperter på konsulentbasis her.
Eller brug formularen, så kontakter vi dig
Har I et projekt der mangler en eller flere dygtige Shopify-konsulenter så vil vi gerne hjælpe jer med at finde de rette folk.
Udfyld formularen og efter kun 24 timer (på alle hverdage) vil I modtage CV'er på kvalificerede konsulenter i jeres indbakke. Denne service koster ikke jer noget og er helt uforpligtende.
Vi har i mange år på denne måde hjulpet virksomheder med at finde dygtige Shopify-specialister til mange forskellige projekter.

Kort om Shopify
Shopify blev skabt i 2006 af canadiske Tobias Lütke og Scott Lake. De ville åbne en butik (Snowdevil) med snowboardudstyr og var ikke tilfreds med de E-commerce platforme der var på markedet. Derfor byggede Lütke sin egen platform som han skrev i det open-source web application framework Ruby on Rails. Det tog ham bare to måneder at udvikle den platform til deres snowboardbutik, Snowdevil. I 2006 udgav de platformen under navnet Shopify og udviklede et template sprog de kaldte Liquid, skrevet i Ruby.
Shopify App Store
I 2009 udgav de et API (application programming interface) til Shopify så udviklere kunne skabe tilføjelser og sælge dem i Shopify App Store.
Derved bliver der hele tiden udviklet på og til platformen. Det giver også mulighed for at forme og skabe løsningen så den passer lige til jeres butik.
Software as a Service
Shopify er en abonnementsløsning og du får en komplet og køreklar webshop der næsten er plug-and-play fra det øjeblik du starter dit abonnement.
Du får sikker og hurtig hosting af din shopløsning inkluderet i dit abonnemernt.
Med Shopifys "Shop Pay" behøver du ikke engang nogen tredjeparts betalings-gateway for at kunne modtage kreditkort. Du kan sagtens tilføje en betalings-gateway, hvis du foretrækker det og Shopify understøtter rigtig mange af de forskellige udbydere.
Generelt er alt det basale for at gennemføre en transaktion mellem køber og sælger gjort køreklar out-of-the-box eller meget nemt og overskueligt at indstille
Point of Sales
Shopify POS er en app til iOS og Android, hvorfra du kan håndtere transaktion i en fysisk butik. Du kan finde produkter, gennemførere ordre, tag imod betaling og udskrive kvitteringer. Alt det andet "baggrundsadministration" sker stadig fra din Shopify admin som du kan tilgå fra enhver browser.
Det gør Shopify til en stærk løsning, hvis du er en virksomhed der måde har en butik online og i den fysiske verden. Du får en build-in integration mellem din fysiske butik og din webshop.
Lad os finde den rigtige Shopify-konsulent
Vi lever for at finde markeds bedste freelance konsulenter til et givent projekt. Står du med et projekt, der mangler en dygtig Shopify-specialist? Udfyld formularen og så vil du i løbet af 24 timer (på hverdage) få spænde kandidater i din indbakke. Ingen forpligtelser til at gå videre med de kandidater vi sender og servicen er helt gratis.
Vi er klar til at finde jeres næste Shopify-konsulent
At finde den rette IT-freelancer kan være afgørende for at opnå et succesfuldt projekt. Leder du efter det rette match, der kan sikre dit projekt succes, så er du kommet til det helt rigtige sted. Hos Avenida har vi stor erfaring med at finde og matche IT-konsulenter med vores kunder, og gør vores ypperste for at finde de helt rigtige folk til opgaven.
Vi har en stor database med nogen af landets dygtigste freelancere, som står klar til at hjælpe dig. Vi skal blot have lidt informationer fra jer omkring projektet, og så sørger vi for at matche jer med de udviklere i vores database, der passer bedst til opgaven.
På blot 24 timer (på alle hverdage) har I CV'er fra højt kvalificerede Perl-udviklere i jeres indbakke allerede.
Vores service er ganske gratis og uforpligtende.
Brug for en specialist? Få CV'er tilsendt på under 24 timer