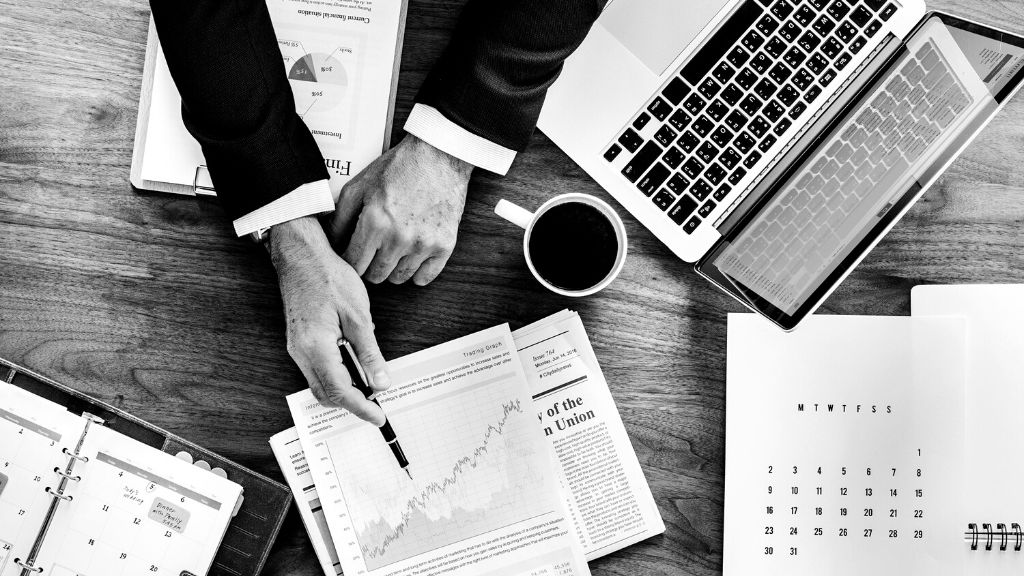 Konsulenter til proces- og forretningsanalyse
Find dygtige konsulenter inden for proces- og forretningsanalyse
Eller brug formularen, så kontakter vi dig
Analysedelen er noget af det vigtigste, når man skal udvikle et nyt system. Det er nemlig analysedelen som skal afgøre, hvordan store dele af systemet skal laves – eksempelvis ved at få kortlagt og analyseret de forskellige processer i en forretning og få systemet til at understøtte disse.
Hos Avenida har vi erfaring i at levere dygtige konsulenter inden for proces- og forretningsanalyse, som kan hjælpe jer med at gøre jeres projekt til en succes.
Vores service er gratis og uforpligtende, og du kan have cv'er fra dygtige konsulenter i indbakken inden for 24 timer.
Vigtigheden af analyse
Begynder man at udvikle et system i blinde ender man i værste fald med at have et system, der slet ikke kan bruges. Derfor er analysedelen så vigtig, når vi snakker ledelse- og leverancestyring. Alle forretninger (og dermed processer) udvikler sig over tid, og derfor er det vigtigt at lave løbende analyse, så systemet tilpasses disse nye processer.
Det er især vigtigt, hvis man udvikler et nyt system, efter man har kørt med eksisterende system i mange år. En kendt fejl er, at udviklerne blot vælger at duplikerer samtlige eksisterende funktioner. Her forsvinder store fordele ved at bygge et nyt system, da man ikke får tilpasset systemet til opdaterede processer i virksomheden.
Hurtigere processer med bedre systemer
En af de store fordele ved at udvikle egne systemer er, at man kan effektivisere sin forretning markant. Forudsætningen for denne optimering er dog, at man har gjort sit forarbejde ordentligt med forretningsanalyse og procesanalyse.
Nogle virksomheder foretrækker, at de også får lidt sparring udefra, da det kan være nemmere for en udefrakommende at se ting, som folk der sidder til dagligt i systemet, ikke vil se. Det kan eksempelvis være, at der er opbygget ulogiske arbejdsprocesser gennem tiden, som virksomheden dog ikke er opmærksom på, da det "altid har været sådan".
Med en af vores konsulenter, får I både en med stor ekspertise i proces- og forretningsanalyse og et udefrakommende syn på jeres virksomhed.
Opdag nye forretningsmuligheder
Når man laver en forretningsanalyse i forbindelse med udvikling af et it-projekt, kan der også opstå helt nye forretningsidéer. Det kan eksempelvis være, at noget som kan foretages automatisk af systemet kan sælges som en ekstra service til eksisterende og nye kunder.
Vores konsulenter inden for proces- og forretningsanalyse har også en god sans for at spotte potentiale, som kan komme jeres forretning til gavn.

Skal vi finde jeres næste specialist?
Vi har gennem en årrække udviklet, tilpasset og forfinet vores match-service, som sætter de absolut skarpeste it-konsulenter sammen med de rette projekter. Vores erfaring betyder, at vi kan levere en høj træfsikkerhed, så vigtige projekter ikke bliver udsat grundet manglende kvalificeret arbejdskraft.
For jer som virksomhed betyder det, at I kan slippe for at bruge en masse tid på at søge efter de rette kandidater. Vi har allerede en stor database over konsulenter med erfaring i proces- og forretningsanalyse, som er klar til at hjælpe jer i mål med jeres næste projekt.
Vores service er ganske gratis og uforpligtende. I skal med andre ord kun ansætte en udvikler, hvis I føler, at vi har ramt det rette match. Vores specialister er fleksible ift. ansættelsen, så I kan få en skræddersyet løsning der passer på jeres projekt ift. anslået tidsforbrug og forventet længde på ansættelsen.
Brug for en specialist? Få CV'er tilsendt på under 24 timer