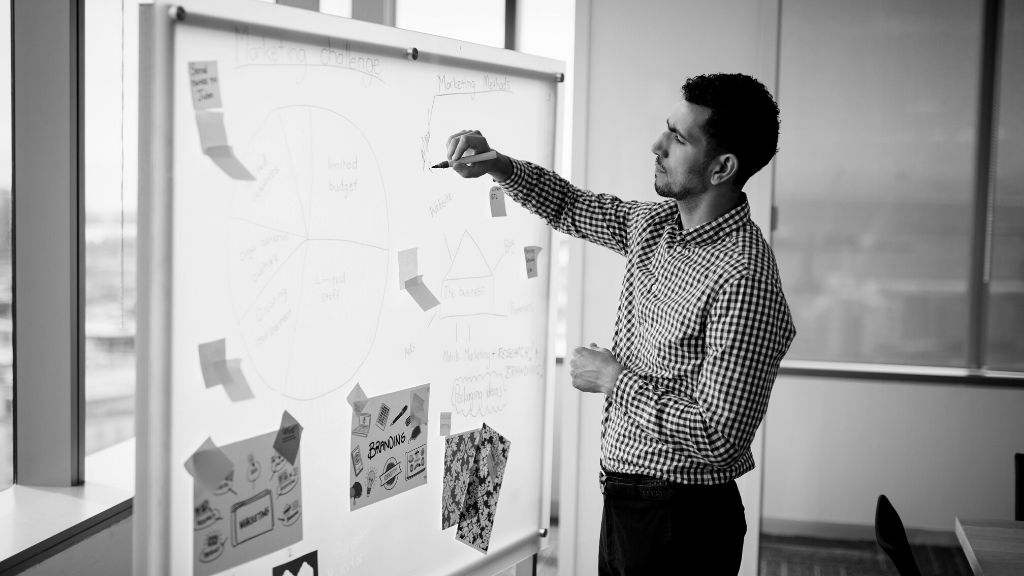 Konsulenter til teknisk projektledelse
Find konsulenter der har erfaring i teknisk projektledelse
Eller brug formularen, så kontakter vi dig
Vi er i en tid, hvor mange virksomheder har stået over for en digital transformation. Nogle virksomheder er gået fra at være meget analoge til at skulle gennem en fuld digitalisering, hvor andre har skulle omstille sig fra en digital løsning til en anden. Selvom vi allerede har set mange eksempler på digital transformation, så kommer vi med al sandsynlighed til at se endnu flere i fremtiden, fordi teknologien konstant er i udvikling.
Hos Avenida hjælper vi virksomheder med at ansætte de helt rette it-konsulenter til deres projekter. Vi har et stort udvalg af eksperter inden for digital transformation, der kan hjælper jer med den omstilling, som I måtte stå over for. Vores konsulenter kan også rådgive jer ift., hvornår det rette tidspunkt er ift. en digital transformation.
Når du benytter vores service, får du cv'er fra konsulenter med erfaring i digital transformation direkte ind i indbakken inden for 24 timer på hverdage. Vi har et kæmpe netværk i hele Danmark og kan med garanti også hjælpe jer.
Hvad er teknisk projektledelse
Projektledelse er et begreb som de fleste kender til. Her har vi en person, der ser tingene lidt mere fra helikopter-perspektiv og hjælper med at træffe vigtige beslutninger. Det samme gør sig gældende med en konsulent inden for teknisk projektledelse. Omfanget af opgaven er blot fokuseret på den tekniske del af opgaven.
Hvis den tekniske projektleder er i et team med softwareudvikling, så kunne opgaver være i forbindelse med valg af database, programmeringssprog, framework, cloud-udbyder eller lign.
Man går altid efter en situation, hvor den tekniske projektleder skaber en sund debat, så der kan træffes en beslutning, som alle føler sig tilfreds med. I nogle situationer kan det dog kræves, at konsulenten med rollen som tekniske projektleder må skære igennem og træffe en beslutning, så udviklingen kan fortsætte.
Sådan hjælper vi dig
Markedet for rekruttering af dygtige it-folk er virkelig svært. Mange virksomheder søger med lys og lygte efter de rette specialister til teamet, og finder ikke nogen interessante kandidater. Det er dog her, vi kommer ind i billedet. Hos Avenida har vi en kæmpe database med dygtige konsulenter inden for teknisk projektledelse, som er klar til at komme ud til jer og hjælpe jer i mål med et projekt.
Herunder kan du se nogle af fordele ved at benytte en konsulent.
Større fleksibilitet: Modsat ansatte kan en konsulent nemmere komme ind et specifikt antal timer pr. uge og i lige præcis de måneder, som der kræves til projektet.
Meget erfaring: De fleste konsulenter i vores database kommer med en tung erfaring fra it-branchen. En erfaring, som de bruger til at gøre jeres projekt til en succes.
Specialiseret: Har man ansatte, er man ofte nødt til at lade nogle af disse ansatte strække sig over flere områder. Med it-konsulenter kan man hyre et lille team, så man får en specialiseret person til hver sin opgave – eksempelvis til tekniske projektledelse.
Udefrakommende perspektiv: Det vil i nogle tilfælde være en fordel, at konsulentet ikke har et kendskab til hver en afkrog af jeres virksomhed. Det giver eksempelvis en konsulent inden for teknisk projektledelse mulighed for at se tingene med friske øjne.
Tekniske projektledelse uanset sprog
Man er naturligvis nødt til at have programmeringssproget for øje, når man finder en tekniske projektleder. Personer behøves ikke nødvendigvis være den bedste til at skrive koden, men vedkommende skal have en grundig forståelse af sproget samt dets muligheder og begrænsninger. Vores store database gør, at vi kan finde en tekniske projektleder til jer, uanset hvilket sprog jeres system sal bygges i.
Vi hjælper også med andre roller og funktioner inden for ledelse og leverancestyring, hvis jeres behov skulle dække mere end teniske projektledelse.

Skal vi hjælpe jer videre?
Så udfyld formularen her på siden. Dernæst sørger vi for, at I har cv'er fra erfarne tekniske projektledere i indbakken inden for blot 24 timer på hverdage.
I er også mere end velkomne til at række ud til os, hvis I er i tvivl om, hvad I bør ansætte. I disse situationer kan vi hjælpe jer med kvalificeret rådgivning og sparring, grundet vores mange års erfaring med ansættelse af it-konsulenter.
Brug for en specialist? Få CV'er tilsendt på under 24 timer