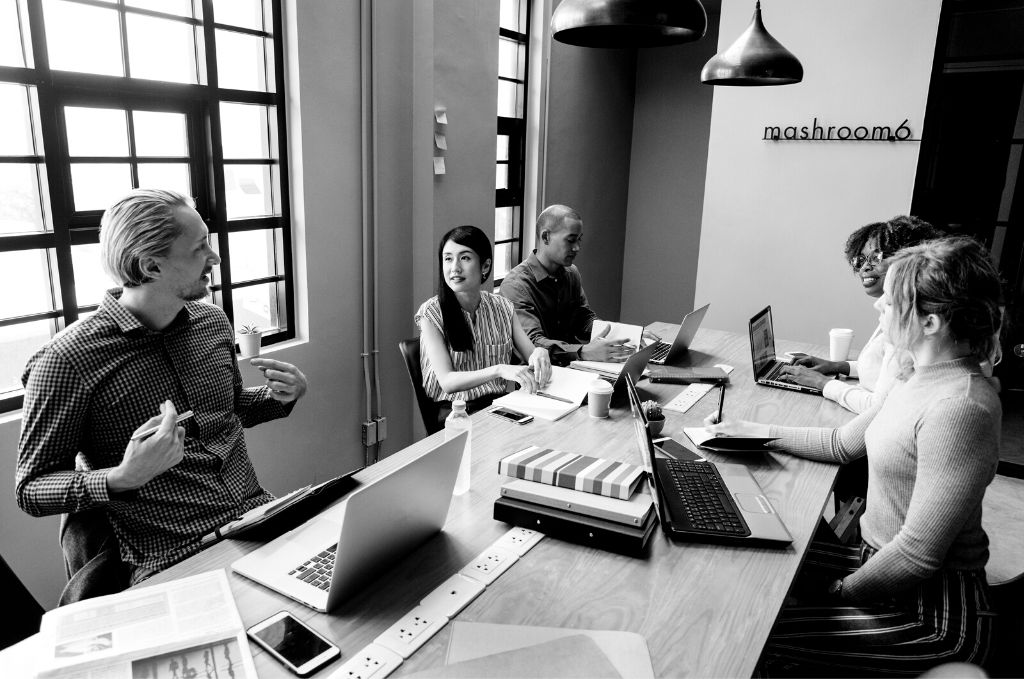 Find dygtige Team Lead på konsulentbasis til jeres næste IT-projekt.
Eller brug formularen, så kontakter vi dig
For at drive et godt, produktivt team, er det vigtigt med en god team lead. Vedkommende med den rolle er nemlig ansvar for det samlede teams performance, da en team lead-konsulent skaber overblik, afrapportere, planlægger arbejdet og meget mere.
Hos Avenida har vi gennem mange år hjulpet virksomheder med at finde dygtige it-konsulenter til alle typer af projekter. Derfor føler vi os også sikre på, at vi kan finde den helt rigtige team lead-konsulent, der matcher jeres virksomhed og behov.
Vores service er naturligvis gratis og uforpligtende, så I altid har mulighed for at se, hvilken type team lead-konsulent, I kan få gennem os. I skal blot udfylde formularen her på siden, og så sørger vi for at fremsende cv'er på dygtige team lead-konsulenter inden for 24 timer.
Team Lead opgaver
Det kan sagtens være forskelligt fra team til team, hvad en team lead laver. Det kommer lidt an på opbygningen af teamet og personerne i det. Herunder har vi dog samlet nogle af de vigtige opgaver, som ofte ligger hos en team lead.
Have overblik over teamet
Denne ligger næsten lidt i ordet, men mere konkret handler det om at sikre sig, at alle trives i teamet, forstår formålet med opgaven og arbejder effektivt. Det er virkelig her, en god team lead kan gøre en gigantisk forskel.
Styr på projekter og prioriteringer
En team lead er med til at sørge for, at der er det rigtige fokus på de rigtige projekter. Ofte bliver udviklere forstyrret jævnligt med nye idéer, bugs og andre ting, som ledere og medarbejdere i organisationen ønsker. En team lead fungerer ofte lidt som en "mur" mod dette, så udviklerne forstyrres i mindre grad.
Rapportering
Dette er eksempelvis rapportering ift., hvordan tidsplanen holdes, hvilket også kan lede til, at der skal træffes vigtige beslutninger eller hyres flere ressourcer til projektet.
Vurderer risiko
I en proces med udvikling af et nyt system, står man ofte over for mange valg, hvor man skal beslutte, hvor meget man vil investere i at eliminere potentielle risici. En team lead-konsulent har det forkromede overblik og kan bedre vurdere, hvilke risici der kan leves med, hvis det kan have en positiv indflydelse på udgivelsesdato.
Skemaplanlægning af arbejde
I mange teams vil denne opgave ikke være nødvendig, hvis man har et team at erfarne udviklere. Har man dog et team bestående af primært juniorudviklere kan det være rart for både udvikler og team lead-konsulent, at de hjælpes ad med at estimere, planlægge og prioritere.
Vigtigheden af en dygtig team lead-konsulent
Hvis du har et team på seks udviklere, så skal en team lead-konsulent ikke skabe særlig meget øget effektivitet, før team lead-konsulenten har tjent sin egen løn hjem. Udover dette oplever man også, at slutproduktet bliver markant bedre, fordi teamet har arbejdet tættere sammen og mere motiveret.
For at få succes med en team lead-konsulent, er det dog vigtigt, at kvaliteten er i top. Det kan være frustrerende for udviklerne i et team, hvis de føler, at der kommer en ukvalificeret konsulent ind, som skal bestemme, hvordan de arbejder.

Skal vi finde jeres næste team lead-konsulent?
Hos Avenida har vi gennem mange år bygget og forfinet vores service til at matche it-konsulenter med de rette virksomheder. Det betyder også, at vi har et utal af tilfredse kunder, som har fået stor succes med deres projekt, hvor en del af grunden var de dygtige konsulenter, de hyrede gennem os.
Står I overfor et projekt, hvor I har brug for en dygtig team lead, så kan vi hjælpe jer med at finde en ekspert på konsulentbasis. En team lead-konsulent giver jer en god fleksibilitet, så I kan få en specialist ind uden nødvendigvis at skulle foretage en fuldtidsansættelse med alle de omkostninger og forpligtelser det indebærer.
Du skal blot udfylde formularen her på siden, og så har du cv'er fra dygtige team lead-konsulenter i indbakken inden for 24 timer.
Brug for en specialist? Få CV'er tilsendt på under 24 timer