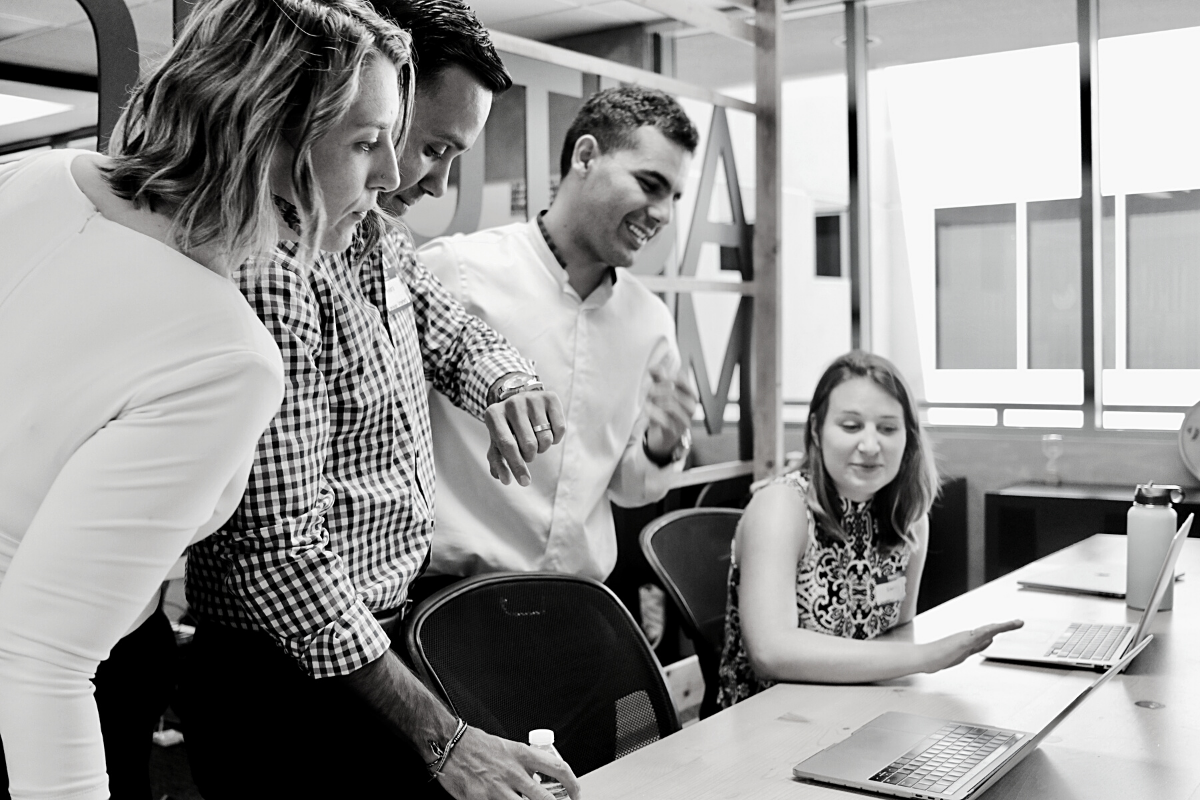 Microsoft Azure konsulent
Få en erfaren Microsoft Azure cloud specialist via Avenida.
Eller brug formularen, så kontakter vi dig
Lad os være genvejen til at finde den allerbedste Microsoft Azure konsulent til jeres projekt. Vi har årelang erfaring med at ansætte it-konsulenter i virksomheder og et meget stort og omfattende netværk af erfarne og stabile freelance konsulenter.
Beskriv kort projektet og de kompetencer I mangler og blot 24 timer senere vil I have CV'er der matcher i jeres indbakke. I er også mere end velkommen til at ringe til os, så vi den vej kan finde den bedste specialist i IT-infrastruktur til jeres projekt.
I sparer værdifuld tid, får sikret tårnhøj faglighed og så er det tilmed helt uforpligtende og gratis at få tilsendt kandidater.
Kort om Microsoft Azure
Microsoft Azure er en cloud computing platform med mere end 200 forskellige produkter og cloud-services. De giver virksomheder mulighed for at kører alle deres computeroperationer helt eller delvist virtuelt – inklusiv stiller infrastrukturen som servers, databaser, netværk, analyse m.m. til rådighed.
Microsoft har mange hundrede datacenter placeret ud over hele verden og du kan vælge hvor du vil have din data opbevaret. Det er normalt at foretrække at have data så tæt på slutbrugeren som muligt.
Hvem henvender Microsoft Azure sig til?
Virksomheder i alle størrelser har opdaget de enorme fordele der er ved at placere deres data i "skyen". Cloud computing er en megatrend som stadig kun er i den tidlige fase, Microsoft Azure er blandt de absolut største der tilbyder løsninger til cloud computing.
Fun fact: De tre store
Azure bliver brugt af mange af de store fortune 500 virksomheder, men er også meget appellerende for små til mellemstore virksomheder.
Det er meget omkostningseffektivt for en virksomhed at "leje" hele infrastrukturen og ikke selv skulle vedligeholde og drifte server, netværk, databaser osv. Derudover er Azure cloud en meget skalerbar løsning. Der kan skrues op for ressourcer når der er behov for dem og ned igen når der ikke er.
Microsoft Azures mere end 200 forskellige produkter og services kan sættes sammen alt efter behovet i virksomheden. Vores Azure cloud konsulenter er specialister på disse produkter og kan hjælpe med at sammensætte præcis den løsning I har behov for.
Azure Security Center
Der er et ekstremt højt fokus på sikkerheden hos alle de større og seriøse udbydere, og dette fokus bliver kun mere og mere aktuelt.
Microsoft har fornyeligt lanceret deres nyeste tiltag på sikkerhedsfronten, Azure Security Center. Det giver brugerne mulighed for at overvåge alle Azure-ressourcerne for sårbarheder og trusler. Ved at bruge avancerede analyser hjælper det med at opdage potentielt ondsindet aktivitet på tværs af dine hybride cloud-arbejdsbelastninger og anbefaler potentielle afhjælpningstrin.
De Azure cloud konsulenter vi tilbyder, har en meget stor erfaring med cybersikkerhed og best practise indenfor cloud computing.

Lad os finde den helt rigtige Microsoft Azure konsulent til jeres projekt
Det kræver kun en ganske kort beskrivelse af jeres projekt og så vil I allerede dagen efter modtage kvalificerede CV'er. Det er ganske gratis og helt uforpligtende at modtage CV'er på kandidater til jeres projekt.
Vi bruger vores mangeårige erfaring med at ansætte it-konsulenter i virksomheder når vi leder efter stabile og erfarne konsulenter til et projekt.
Vores store netværk af freelance it-konsulenter gør at vi kan matche de kompetencer I søger meget præcist. Vi har ikke bare én Microsoft Azure freelance konsulent, men mange og tilsammen har de lavet mange forskellige Azure-løsninger.
Brug for en specialist? Få CV'er tilsendt på under 24 timer