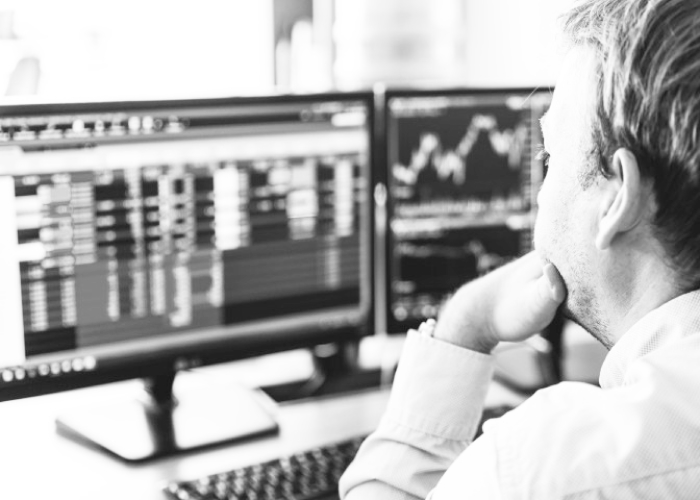 Find de dygtigste konsulenter til PostgreSQL her
Eller brug formularen, så kontakter vi dig
Det er vigtigt i ethvert it-projekt at have en god løsning til at håndtere data. Derfor skal man have godt styr på valget og opsætningen af sin database, så den kan håndtere de datamængder og krav, som projektet stiller. PostgreSQL er blevet en af de mest populære løsninger inden for relationelle databaser, da det er en kraftfuld og stabil Open Source-løsning. Det betyder blandt andet, at du ikke skal købe dyre licenser for at benytte denne databaseløsning.
Hos Avenida kan vi hjælpe jer med at finde markedets dygtigste konsulenter inden for PostgreSQL. Vores forfinede matchservice sikrer, at I udelukkende får tilsendt kandidater, som møder de krav, deres projekt stiller. Vores service er gratis og uforpligtende og du kan have cv'er i indbakken inden for 24 timer på hverdage.
Står I overfor et større projekt tilbyder vi også gerne rådgivning ift. at sammensætte det helt rigtige hold af specialister, som kan være med til at sikre, at jeres projekt bliver en succes.
Kort om PostgreSQL
PostgreSQL er som nævnt et af de mest populære valg, når det kommer til relationelle databaser. Platformen har været gennem over 30 års udvikling, haft mere end 650 bidragsydere og har mere end en million glade brugere. Alt dette giver til sammen noget sikkerhed for, at det er en gennemtestet og meget alsidig platform.
PostgreSQL er et populært alternativ til databaser som MySQL og MSSQL, der dog ikke er Open Source, som PostgreSQL er.
PostgreSQL er lavet på en måde, så der understøtter de samme SQL-kald, som der bliver benyttet til andre databaser. Det gør det nemmere for virksomheder og PostgreSQL-konsulenten at skifte over til PostgreSQL, da man ikke er tvunget til at skrive alle sine SQL-strenge om.
Stort PostgreSQL-community
En af de store fordele ved PostgreSQL er deres store community. Der bliver konstant bidraget med nye features til projektet, og man har mulighed for at søge hjælp blandt de mange PostgreSQL-eksperter, som sidder derude. De har også dedikerede email-lister, hvor du kan melde dig på de relevante, så du eksempelvis får opdateringer vedr. vigtige opdatering.
Det store community betyder også, at der findes rigtig mange PostgreSQL-konsulenter, så I ikke lige pludselig løber ind i udfordringer med at få nok kompetencer til at løfte et stort projekt.
Det er med andre ord et rimelig sikkert valg, hvis I skal ud at kigge efter ny platform til jeres database. Er I dog i tvivl om, hvorvidt PostgreSQL er det rigtige valg for jer, kan vores freelancere også hjælpe ift. at træffe det bedste valg til lige netop jeres løsning.
Søger I en PostgreSQL-ekspert?
Så er du kommet til det hele rette sted. Hos Avenida laver vi nemlig ikke andet end at matche de rette kompetencer til virksomheder. Vi har mange års erfaring og har opbygget et stort netværk af konsulenter, som betyder, at vi kan levere en ekstrem høj kvalitet på meget kort tid.
Det fungerer ganske enkelt. Du opretter din forespørgsel via vores formular eller ringer til os. Når vi har oplysningerne om jeres projekt, sendes det ud til vores netværk af konsulenter – og så sørger vi for at lave en udførlig screeningproces, så I kun modtagere ansøgere af høj kvalitet.
Vi hjælper jer også gerne med at sammensætte et helt team af konsulenter, hvis I har behov for mere end PostgreSQL-konsulenter. Tag endelig fat til os med en beskrivelse af jeres projekt, og så kan vi hjælper vi med at afdække mulighederne for at sætte det bedste team.
Brug for en specialist? Få CV'er tilsendt på under 24 timer