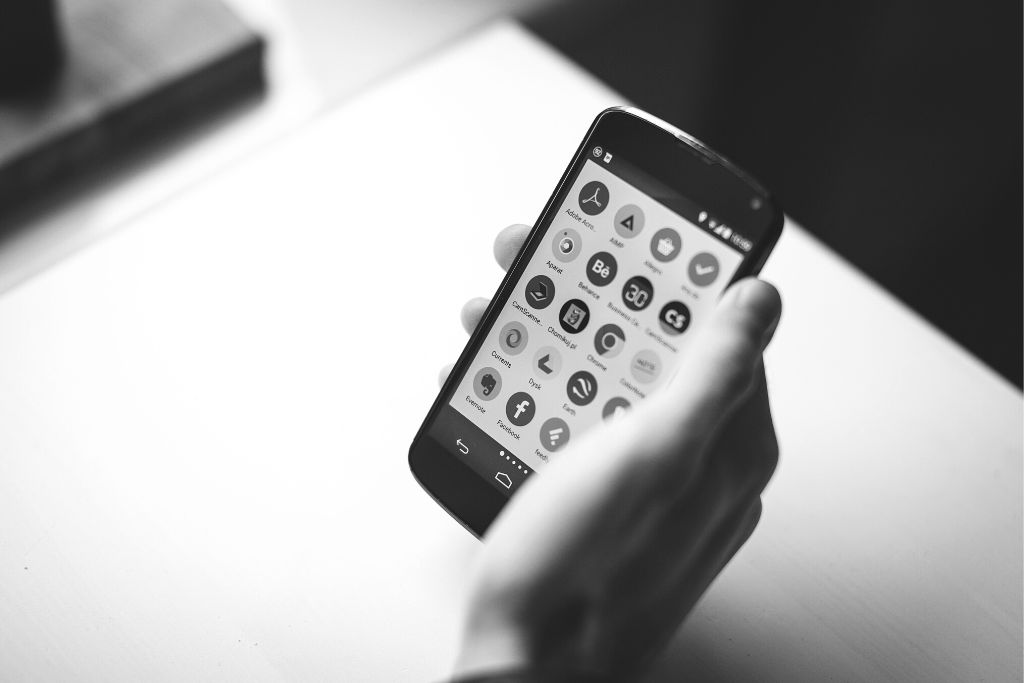 Konsulenter til udvikling af Android-apps
Find specialister i udvikling af Android-apps gennem os
Eller brug formularen, så kontakter vi dig
Android er uden tvivl det største styresystem med smartphones, da det bliver brugt af mange store telefonproducenter som eksempelvis Samsung, OnePlus, Huawei og Xiaomi. Derfor er det også uundgåeligt, at man også skal have sin app udgivet til Android, hvis man er ambitiøs omkring sin app.
Hos Avenida hjælper vi virksomheder med at ansætte dygtige Android-konsulenter til forestående projekter. Vi har en stor erfaring med ansættelse af Android-udviklere, hvilket giver jer en garanti for, at I får en udvikler af høj kvalitet, som hæver jeres chancer for succes markant.
Med vores service kan I have cv'er i indbakken fra dygtige Android-konsulenter inden for 24 timer – på hverdage. Det er gratis og uforpligtende for jer.
Android-app til mange smartphones
En af de komplekse ting ved udvikling af en Android-app er, at den skal fungere på tværs af mange forskellige telefoner. Den udfordring har man ikke i samme skala på ved iOS-apps, da de "kun" skal tilpasses de forskellige versioner af iPhonen.
En Android-app skal passe på tværs af mange forskellige producenter og samtlige versioner af deres telefoner – både bagudrettet (til en eller anden grænse) og fremadrettet.
Dette betyder, at det er vigtigt med en stor ekspertise i at udvikle Android-apps, så der er en viden ift. kendte udfordringer ved de forskellige telefoner. Med en erfaring Android-ekspert vil I opleve færre fejl og komme hurtigere i mål med en Android-app, I kan lancere.
Vigtigheden af en god app
Der har i lang tid været gået lidt "mode" i at lave apps, fordi det var fedt som virksomhed at have en app. Det bør dog aldrig været en prioritet i sig selv at have en app. Det skal være en prioritet, hvis en Android-app kan hjælpe jer med at skabe bedre oplevelser for jeres kunder, brugere, samarbejdspartnere og medarbejdere.
Derfor er det også vigtigt at være bevidst i forhold til, hvilke processer man forventer at kunne gøre bedre med en app. Det kan være alt fra en bedre købeoplevelse på en shop til at gøre håndteringen af reklamationer nemmere for en produktionsvirksomhed. Vores Android-app-eksperter kan også hjælpe jer med god sparring ift. strategien, når der skal udvikles en app til Android

Skal vi finde jeres næste Android-app-udvikler?
Vi har arbejdet på og forfinet en matchservice med it-konsulenter gennem mange år. Denne service hjælper mange virksomheder med at finde den helt rigtige udvikler til deres Android-app. Vi kan både hjælpe, hvis I ønsker at få udviklet en helt ny eller vedligeholdt en eksisterende Android-app.
Hvis I står overfor et større projekt, som helt eller delvist involverede en Android-app, så kan vi også hjælper jer med at sammensætte det team, der kan skabe en succes for jer. Uanset hvilken platform I ønsker at komme ud på, så har vi de rette specialister i vores netværk, og vi hjælper jer gerne med sparring ift. at beslutte sig for rollerne i teamet.
Har vores koncept vækket din interesse, så tøv ikke med at udfylde formularen her på siden. Inden for 24 timer modtager du cv'er fra specialister i udvikling af apps til Android, og det er naturligvis ganske gratis og uforpligtende.
Brug for en specialist? Få CV'er tilsendt på under 24 timer