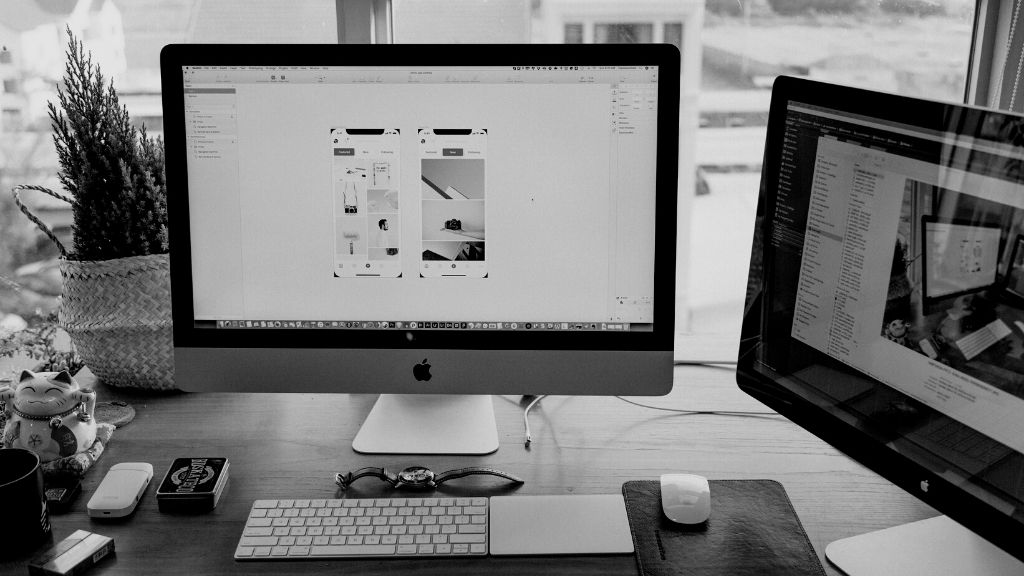 Find erfarne UX-designer på konsulentbasis til jeres næste projekt.
Eller brug formularen, så kontakter vi dig
Vi er en konsulentvirksomhed med et stort netværk af freelance IT-konsulenter og en mangeårig erfaring i at ansætte konsulenter til virksomheder og offentlige institutioner. Vi har mange dygtige og stabil UX-designer tilknyttet der har stor erfaring fra mange forskellige slags IT-projekter.
Vi mener selv vi er hundredmetermester i at matche projekter med de helt rigtige kompetencer. Det vil vi gerne bevise ved at helt uforpligtende og gratis, at sende jer CV'er på kandidater til jeres projekt.
Send os en beskrivelse af projektet og hvilke kompetencer I søger, så sender vi indenfor 24 timer (på hverdage) CV'er retur på dygtige UX-designer konsulenter.
Hvad er en UX-designer?
UX står for User Experience, altså brugeroplevelse og det er præcis det fokusområde der ligger hos en UX-designer. Sætte sig i brugerens sted og optimere oplevelsen af websitet eller appen til at være den bedst mulige.
En helt afgørende faktor for at skabe en god brugeroplevelse er at brugerens vej til det ønskede mål er kort og intuitivt.
En UX-designer kan sammenlignes med en tjener på en restaurant, der i det øjeblik gæsten træder ind har et fokusområde og kun ét – gæsten. En tjener skal sørge for at gæsten bliver taget i hånden, får den hjælp der er behov for og lige som en UX-designer optimere burgeroplevelsen mest muligt.
Tempoet som retterne kommer i har afgørende betydning for brugeroplevelsen og det perfekte tempo er, hvis gæsten ikke på noget tidspunkt tænker over tempoet.
Tilbage til web-/softwareudvikling så handler godt UX design i stor grad om – "don't make me think".
Don't make me think
"Don't make me think" er titlen på en populær bog indenfor User Experience skrevet af UX-designeren Steve Krug. Den handler helt basalt om at mindske tvivl hos brugeren og gøre det så intuitiv som muligt. Med elementer placeret de mest logiske steder og gennem en tydelig og klar kommunikation. Brugeren skal helst ikke have behov for at tænke ret meget over en ønsket handling, men helt naturligt blive ledt hurtigt og elegant mod målet.
Nudging
Nudging er at vi på en elegant og behagelig måde får brugeren derhen hvor vi gerne vil have dem. Det skal ikke være anmassende og helst føles som at brugeren selv tager valget. Dette er også en stor del af en UX-designers opgavebeskrivelse. Skabe øget brugeroplevelse som gerne skulle lede til øget konverteringsrate.
A/B-test
En erfaren UX-designer ved allerede en del om hvad virker og hvad ikke gør, men uanset erfaring så er test altid et stort og vigtigt værktøj i en UX-designers værktøjskasse.
A/B test er en meget benyttet metode for en UX-designer til at træffe en databaseret beslutning. Det forgår ved at i en periode ser 50% af brugerne en version af en menu, knap, farve, formulering placering eller lign. og de andre 50% ser en anden. På den måde kan der måles om f.eks. den grønne købsknap eller den blå generer flest salg. Der kan udføres rigtig mange af sådanne test og optimering af brugeroplevelsen bliver aldrig rigtig færdig.

Lad os finde jeres næste UX-designer konsulent
Avenida har i mange år hjulpet virksomheder med at finde dygtige UX-designer konsulenter. Beskriv jeres projekt og hvilken ekspertise I mangler så vi kan finde den helt rigtige UX-designer fra vores database.
Med en mangeårig erfaring og år til at forfine vores match-service er vi jeres garanti for at få de allerbedste kompetencer tilknyttet jeres projekt.
Brug formularen til en kort beskrivelse af jeres projekt og I vil i løbet af blot 24 timer (på hverdage) modtage CV'er på erfarne og stabil UX-design konsulenter.
Brug for en specialist? Få CV'er tilsendt på under 24 timer