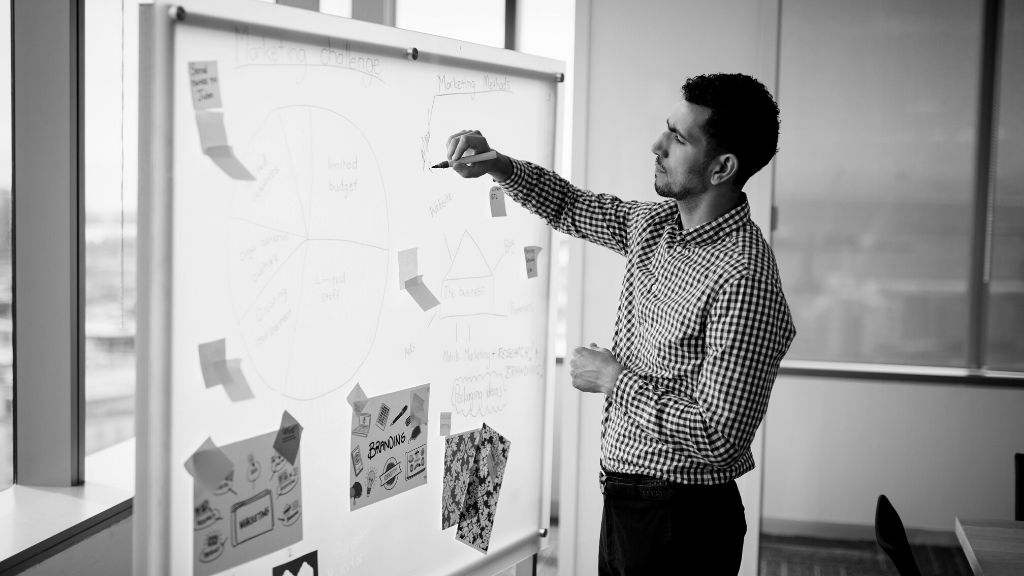 Konsulenter til projekt- og programledelse
Find eksperter i både projektledelse og programledelse her
Eller brug formularen, så kontakter vi dig
Står I over for en række større projekter, så får I også brug for dygtige projektledere og programledere. Disse to roller er nemlig en essentiel del af ledelse og leverancestyring, når man arbejder med store projekter.
Vi ved, at succesraten for jeres projekt bliver markant større, hvis man har ordentlig ledelse, og derfor er et at vores specialer at levere dygtige it-konsulenter til projekt- og programledelse. Vi hjælper gerne med at sammensætte et helt team, der kan styre jeres program – og tilhørende projekter – succesfuldt i mål.
Vores service giver dig mulighed for – gratis og uforpligtende – at få tilsendt cv'er fra dygtige projekt- og programledere. På den måde får I nogle højt kvalificerede kandidater, som I kan vælge at ansætte på konsulentbasis. Når I har udfyldt formularen, går der maksimalt 24 timer på hverdage, før cv'erne lande i din indbakke.
Forståelsen af projekt- og programledelse
Udtrykket programleder er meget kendt fra medieverden, da man altid har benyttet programledere hos tv- og radio-kanaler. Dette giver også en god metafor til at forstå, hvordan projekt- og programledelse fungerer i et udviklingsmiljø.
Hvis du forestiller dig en tv-kanal, så er hver udsendelse et projekt og så er programmet den samlede liste af udsendelser. Der er både nogle, som er ansvarlige for de forskellige udsendelser, og så er der en programleder, som er ansvarlig for sammensætningen af udsendelser. Denne person har ansvaret for at de overordnede strategiske linjer holdes af kanalen – og at de enkelte udsendelser ikke går på kompromis med kanalens omdømme, stil, tone-of-voice og lign.
I udvikling kan et program indeholde flere forskellige projekter, som skal udvikles. Programmet bliver derfor en form for "paraply", der dækker over flere projekter, som typisk har et fælles fokus og mål.
Herunder kan du se et fiktivt eksempel på et program, hvor det overordnede tema er at øge data- og it-sikkerhed. Her kunne der eksempelvis være følgende projekter:
Synergien mellem projekt- og programledelse
Ønsker man succes i et it-projekt, så skal man sørge for at skabe tæt samarbejde mellem projekt- og programledelsen. Konsulenten, som arbejde med programledelse, er nemlig dybt afhængig af at få god feedback fra personen som arbejder med projektledelse.
Derfor anbefaler vi, at man bruger nok tid på at finde det helt rigtige match, hvor der både tænkes i kompetencer, erfaringer og personligheder. Når man sætter flere niveauer i ledelsen, så skal man være ekstra opmærksom på at ansvarsfordelingen er skarp og kommunikationen er klar.
Hvad med projektchef og projektdirektør?
Disse to titler kan man også støde på hos mange organisationer. Selvom der naturligvis altid kan være unikke fortolkninger af forskellige roller, så er disse to ret ofte nærmest identiske med rollen inden for programledelse.
Hvis I leder efter en projektchef eller projektdirektør, kan vi naturligvis også hjælpe. Vi bekymrer os generelt ikke så meget for ordvalget til de forskellige roller, men at der ansættes de rette kompetencer og laves de rigtige opdelinger af ansvar.

Skal vi hjælpe med konsulenter til projekt- og programledelse?
Vi har opbygget et stort netværk af dygtige konsulenter inden for projektledelse og programledelse, som vi hjælper jer med at få godt integreret i jeres team og organisation. Vores konsulenter har erfaring med at komme ind i nye virksomheder og er derfor gode til hurtigt at skabe et indblik i jeres virksomhed, platforme, processer og teams.
Vi ved, at valget af en ekstern specialist er et vigtigt valg, og derfor anbefaler vi altid virksomheder at afsøge markedet ordentligt for at finde den rette kandidat. Vi kan hjælpe jer med at finde højt kvalificerede kandidater, som kan blive en del af jeres søgning. Vores service er naturligvis gratis og ganske uforpligtende.
Udfyld formularen her på siden og få cv'er fra konsulenter med erfaring i projekt- og programledelse i indbakken allerede inden for 24 timer på hverdage.
Brug for en specialist? Få CV'er tilsendt på under 24 timer