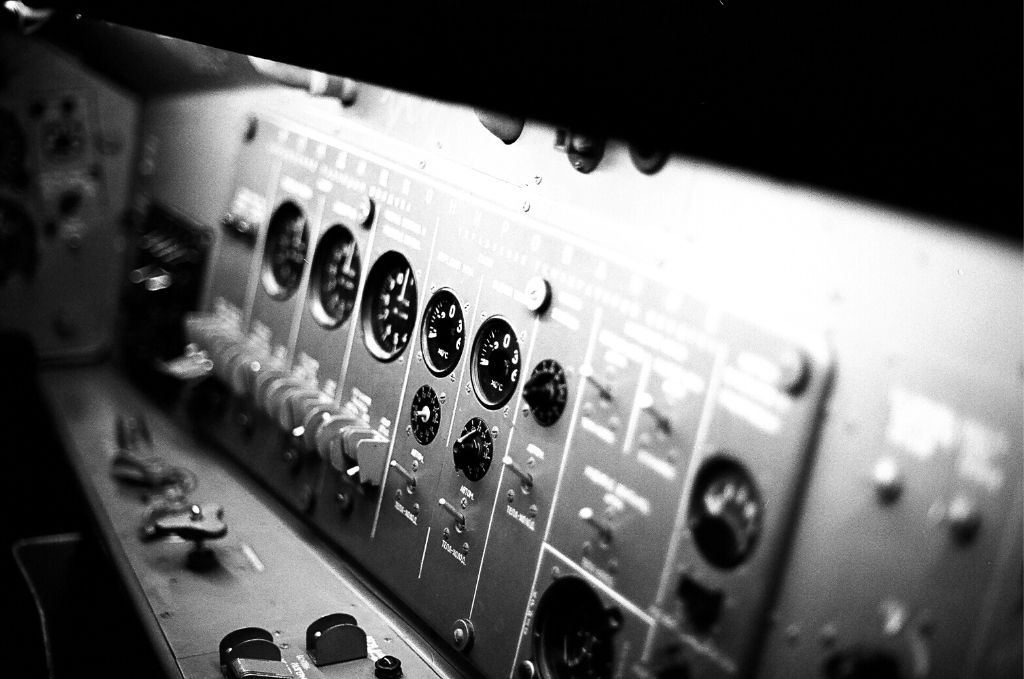 Find dygtige datalog-specialister via Avenida.
Eller brug formularen, så kontakter vi dig
Arbejder I seriøst med data, så kan I meget muligt have brug for en datalog-konsulent, der kan hjælpe jer med viden om det meget dybdeliggende og tekniske ift. data. En datalog-konsulent kan hjælpe jer med at optimere jeres arbejde med data, og vi kan hjælpe jer med at finde den helt rette datalog-konsulent til jeres projekt.
Vi har gennem mange år hjulpet virksomheder med at finde erfarne it-konsulent, som har hjulpet dem sikkert i mål med et vigtigt projekt. Det er ganske enkelt vores mål at øge virksomheds chance for succes med deres næste it-projekt.
Vores service er gratis og uforpligtende – og vi har haft fokus på at gøre det simpelt for dig, da vi ved, der kan være begrænset med tid i en travl hverdag. Du skal blot bruge et par minutter på at udfylde formularen på vores siden, og så sender vi dig cv'er fra dygtige datalog-konsulenter inden for 24 timer på hverdage.
Datalog – en vigtig del af dataarbejdet
Har man et stort aktiv i sin data, så skal man arbejde med den på alle niveauer. Både ift. datastrategi, som kigger på det mere forretningsmæssige aspekt af data og det dybdeliggende tekniske niveau, som en datalog-konsulent kigger på. Vedkommende vil bringe en dyb forståelse for, hvordan data bliver sendt, modtaget og opbevaret, hvilket kan være med til at finjustere måden, hvorpå I arbejder med data. Har man store mængder data eller meget komplekse data, så kan der være rigtig meget at vinde ved at have en dygtig datalog-konsulent tilknyttet.
Er man en virksomhed, der tænker i skalering, så kan det også give rigtig god mening at have en datalog med fra start, så ens data fra starten bliver indsamlet og opbevaret optimalt, så det er klar til skalering og lavet så omkostningseffektivt som muligt.
Effekten ved en datalogi-ekspert
Det er med datalog, som det er med alle andre områder. Der er stor forskel på, hvilken specialist man får tilknyttet sit team. Hos Avenida har vi et kæmpe netværk, hvilket for jer som virksomhed betyder, at I kan få et langt bedre match til jeres virksomhed og projekt.
Det kan f.eks. være, at vi kan finde en datalog-konsulent, som allerede har konkret erfaring med den type data, I ønsker at arbejde med. Det kan også være, vi kan finde en, som allerede har erfaringer inden for jeres branche, hvilket vil give en mere værdifuld sparring.
Hjælp til at sammensætte et komplet team
Det kan være komplekst at arbejde med data, og man kan få brug for mange specialister. Derfor har vi også et stort speciale i at ansætte it-konsulenter, som er specialiseret inden for forskellige aspekter af arbejdet med data. Herunder kan du se nogle af de konsulenter, vi ofte hjælper virksomheder med at ansætte:

Skal vi finde jeres datalog-konsulent?
Har I behov for at forstå og forbedrer jeres data, så kan vi hjælpe jer med at finde dygtige datalog-konsulenter, som er klar til at joine jeres team. Hos Avenida har vi mange års erfaring med at finde og ansætte dygtige it-konsulenter på en måde som er fleksibel og værdiskabende.
Vi har bygget og forfinet vores matchservice gennem mange år, og vi bliver konstant bedre og bedre til at matche de rette konsulenter med de rette projekter. Vores service er naturligvis gratis og uforpligtende, så I med god ro i maven kan oprette jeres projekt og se, om vi skulle være i stand til at finde den datalog, der matcher lige præcis jeres behov.
Du skal blot udfylde formularen her på siden, og så sørger vi for at sende cv'er til din indbakke inden for 24 timer på hverdage.
Brug for en specialist? Få CV'er tilsendt på under 24 timer